Scheduling
Make sure your operations are always efficient and compliant
Scheduling
Make sure your operations are always efficient and compliant
Use our intuitive platform for scheduling lesson flights, theory and other operations. It's quite simply the best tool to ensure optimal utilization of your resources.
FlightLogger scheduling is live-updated and integrates with instructor, student and staff availability, certificate management, aircraft maintenance, program syllabus and more.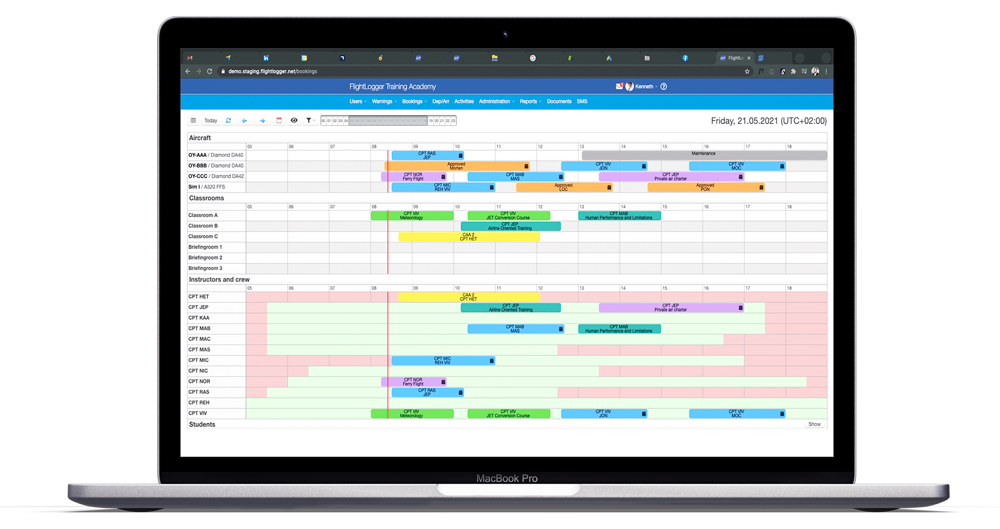 Everything you need from a scheduling tool
FlightLogger comes with all the functionality you need in a scheduling tool. Combining an advanced feature set with unmatched ease of use, it provides relevant information right where you need it – ensuring efficient planning of your flight school operations.
With efficient planning, your aircraft can make that extra daily flight, and your instructors deliver that extra training session within the day. This way FlightLogger helps you utilize all your most valuable resources to create better conditions for your students and for your business.
"FlightLogger is ideal to help our instructors plan theory and flight lessons, allowing us to evaluate, note and comment on student performance, plot daily schedules and track the progress of each student as they complete their courses.

The online booking and email notification system ensures that everyone is kept informed and up to date."
Manage all your resources from one place
Without a good scheduling platform, it's pretty much impossible to run your daily operations efficiently. At FlightLogger we focus on combining great functionality with an easy to use intuitive interface, tools like twilight and night vision indicators are great examples, not only can the flight planners schedule the flights according to syllable but also the feature will guide them in this process by defining day-twilight-night boundaries and making sure there is no room for error. We make it easy and convenient for you to schedule all your most vital resources.
Classrooms and briefing rooms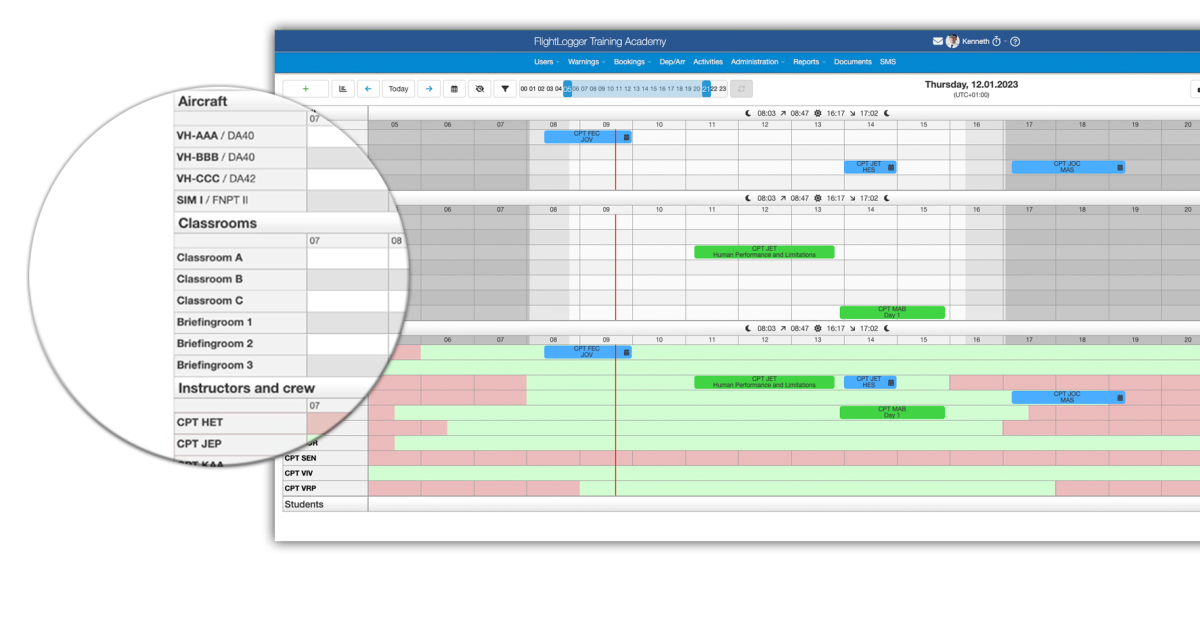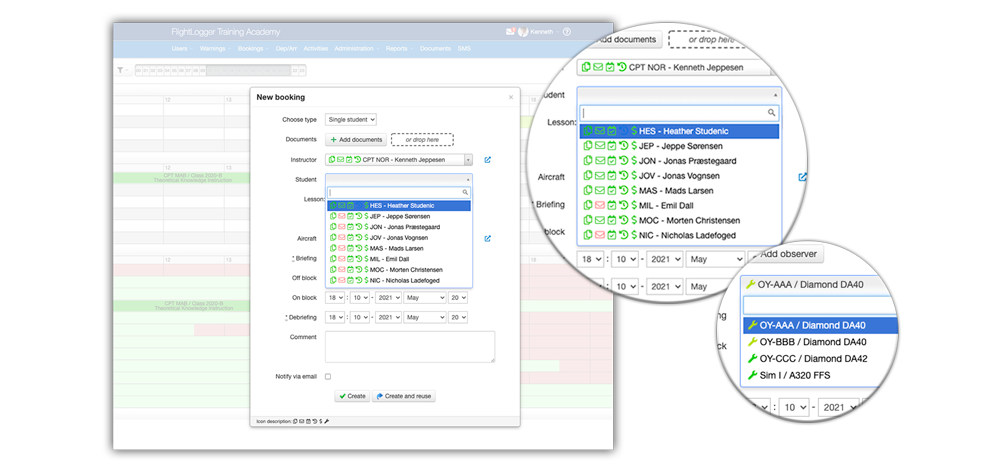 Check for compliancy at scheduling
School flight scheduling is much more than just booking an aircraft and a pilot.
When scheduling a school flight, FlightLogger displays the compliancy of instructors, students, and aircraft – and provides a warning if anything is not as it should be. FlightLogger keeps track of medicals and other certificates, email signoffs, availabilities, flight time limitations, accounting balances, aircraft maintenance, etc. 
Keep all students' training on track
The built-in program overview displays all your student's training progress, helping you ensure that all students complete their flight training on time.
Easily see which lessons should be prioritized and preview lesson briefings and syllabus times. Drag and drop lessons directly into the schedule, allocating both aircraft, student and instructor – and your planning is done.
"FlightLogger provides efficient, easy-to-use scheduling, tracking the progress of our students, instructors, and staff while making certificates and other documentation conveniently available when we need it. We definitely found the right solution with FlightLogger."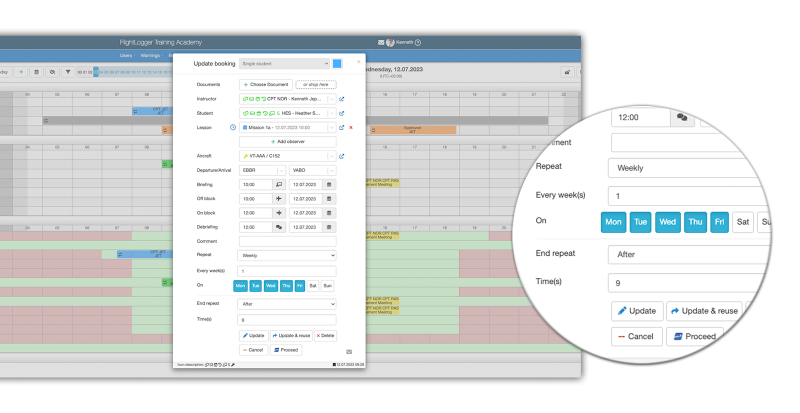 Set up and schedule recurring bookings<