Collaboration tools
Message Center & Document Center 
Collaboration tools
Message Center & Document Center
Facilitate easy internal communication between all users with our integrated Message Center. Send maintenance and safety reportings to the right people and sign off important messages.
Store all your documents and other files in our built-in Document Center with unlimited storage. Easily manage who has access to files and folders, just like you know it from any file sharing service.
Message Center –
Easy communication in a confined environment
Handle internal communication efficiently using any device with FlightLogger's integrated message center. Send and receive messages to individuals or groups and insert images and attachments just like with any email client. 
The message center is connected to your users' personal email which means your students, instructors, and staff also get an email when you message them.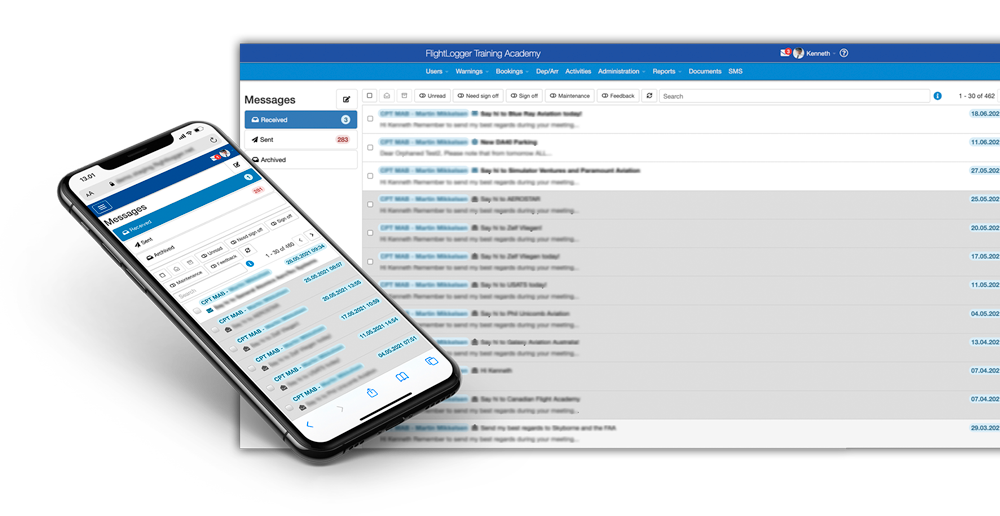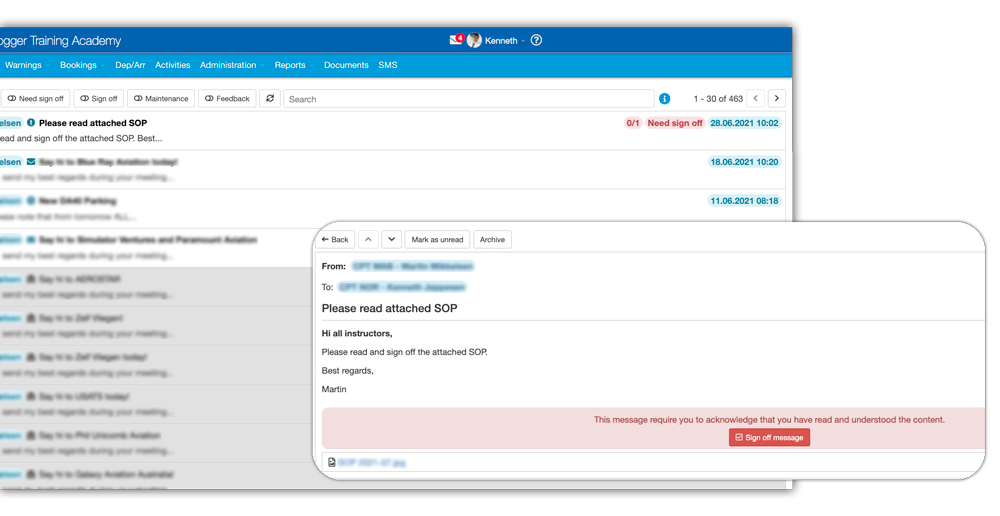 A messaging system tailored for flight training
Get more than just a messaging system for handling your internal communications. For example, notify your users automatically about new or cancelled bookings, certificates about to expire, rental requests, and much more.
Specialized functionality like need sign off messages helps you verify that recipients have read and understood important messages, while FlightLogger ensures that the right people get notified about relevant maintenance, safety, and operational matters. 
Document Center – Unlimited file storage in the cloud
Store your documents and other files in the cloud with FlightLogger's integrated Document Center.
FlightLogger comes with unlimited file storage and provides the same sharing functionalities as all the leading file sharing solutions.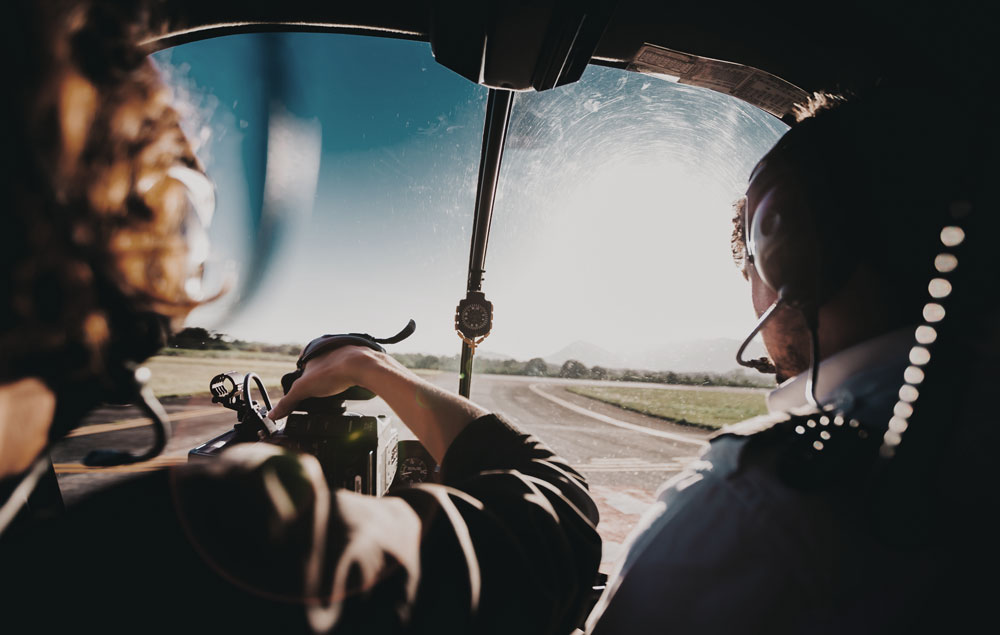 Share relevant files with colleagues and students
Use the integrated document center to provide documents right where your users need them.
Insert files in your lesson material to make it easily available for the pre-flight briefing. You can also send them to your colleagues or students via the Message Center or simply share the files using the intuitive, Dropbox-like sharing features built into the Document Center.