The #1 flight school platform
Manage your flight training organisation from one place
The #1 flight school platform
Manage your flight training organisation from one place
FlightLogger's all-in-one digital platform comes with all the most valuable functionality a flight training organisation or AOC needs. 
The unique featureset offered by FlightLogger is built entirely to offer flight training organisations a smooth and compliant operation.
FlightLogger is not just a scheduling tool. It's not just a training management tool. It's not just an aircraft maintenance tool nor is it just a grading tool.
It's all of the above and more – gathered in one digital software solution.
Ensure efficient and compliant operations with our scheduling tool
Book lesson and operational flights, theory, rentals, maintenance, and other activities efficiently with FlightLogger's intuitive drag-and-drop scheduling tool.
FlightLogger keeps track of availabilities, medicals, and other certificates, flight time, and much more to ensure that all activities completed in your organisation are compliant. It also knows your students' progress on all your training programs and helps your students to graduate on time.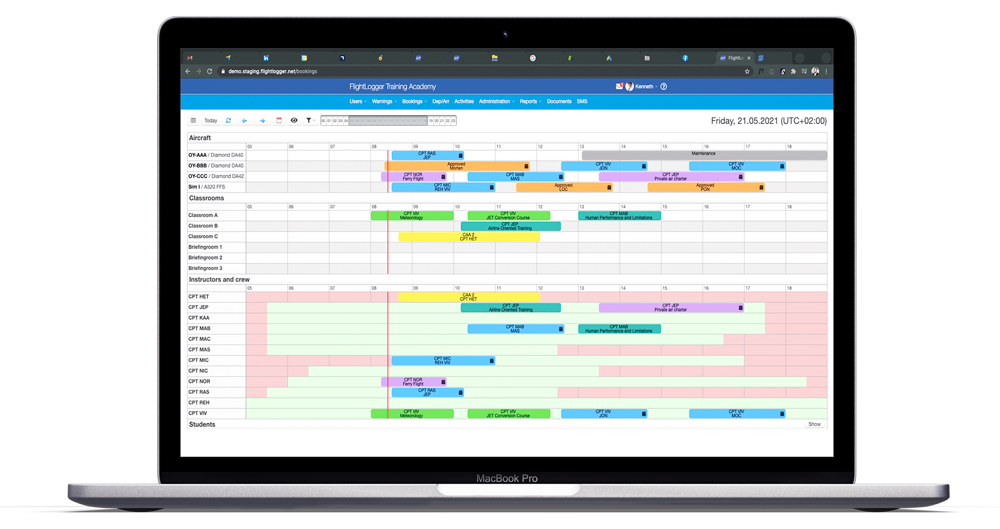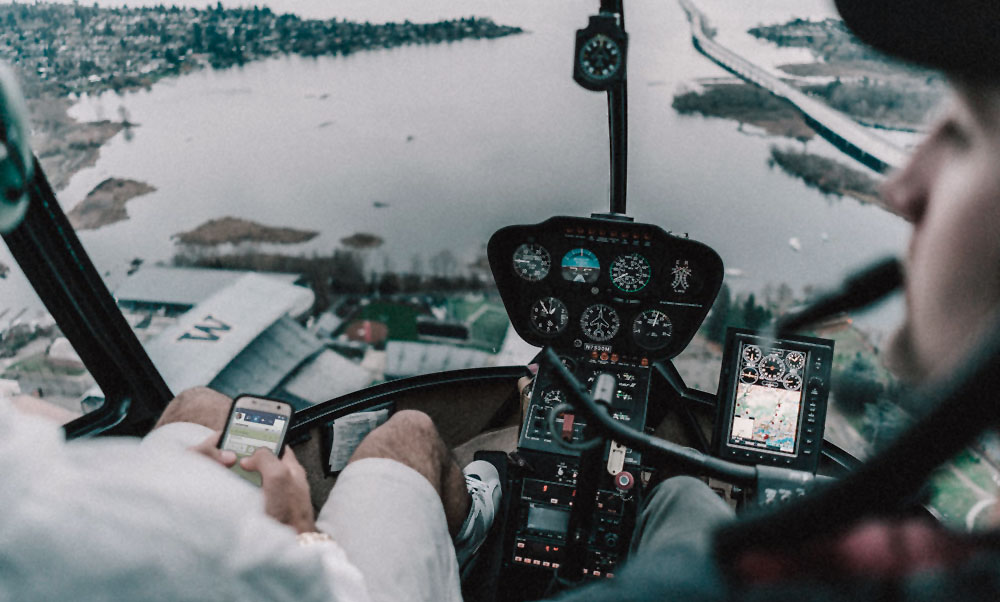 Register and grade flights from the cockpit using any device
Provide your instructors and staff with a seamless tool for in-flight, minimal effort registration and grading – for maximum attention on the flight training.
FlightLogger's built-in flight registration and grading tool is designed specifically for flight schools and can be used without an internet connection. Make one-click time and grading registrations while keeping ground staff updated with ETA and more.
Display key flight info with your own live-updated Departure/Arrival board
Display your own Departure/Arrival board customised for flight training. Get live-updated status on your current and scheduled flights and publish it on your academy's info screens.
Connect with aircraft tracking services AirNav RadarBox, FlightAware, or FlightRadar24 for live flight tracking.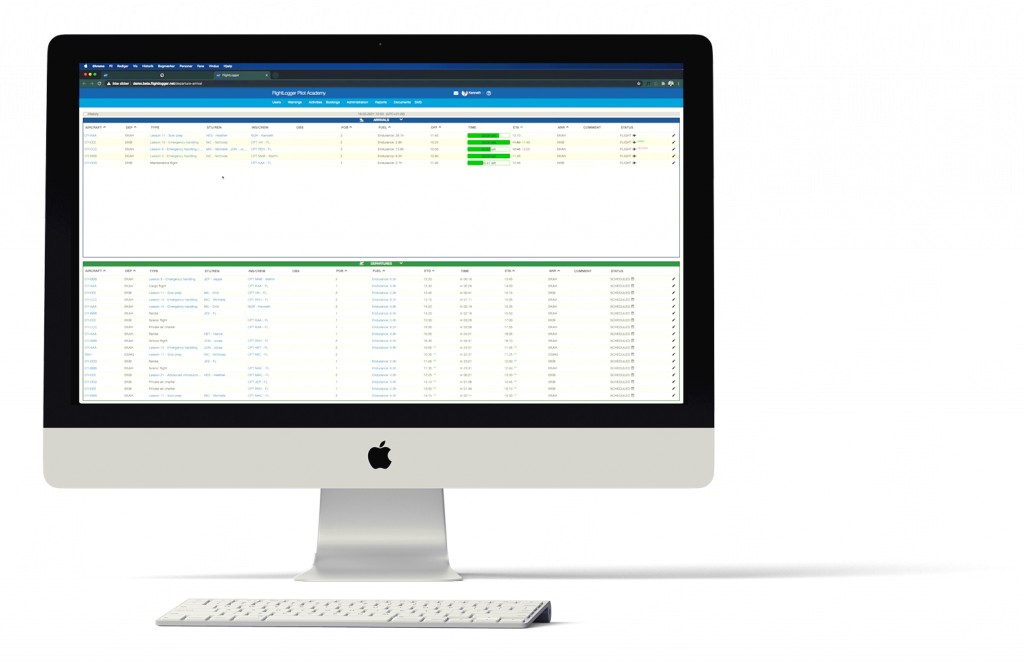 Get key insights and in-depth data with reports and statistics
Find and extract the exact data you need using our analytics tools and our various preconfigured reports – or simply export a full raw data report and use it for third-party systems, business intelligence, resource allocation, etc.
Automatically synchronise reports to your own file storage on a daily, weekly, or monthly basis.
Take flight training to the next level with FlightLogger CBTA-Pro
Time to take flight training to the next level with competency-based training & assessment? FlightLogger CBTA-Pro provides you with the framework and a structured path to make the transition without revolutionising your existing training setup.
With the unique FlightLogger CBTA-Pro features at hand, your existing training programs are quickly ready for elevating your pilot training and assessment to become truly competency-based.