How to get started:
Three Steps to Launching FlightLogger
Getting you Started is Simple and Fast
Setting up your FlightLogger account is done together with one of our implementation consultants who all have a background in aviation.
To begin with, we send you a list of the information we need to setup your new Flightlogger account. In general, it will only take you 1-2 hours to gather it all and once we have the information we need three weeks to set up your new account.
When your new account is all set up, together with you we schedule two training days for all your staff held at your location.
The first day we train your administrators and set all your account settings together with you. The second day we introduce the system to the rest of your staff including your instructors. That's all it takes to get you set.
Three Steps to get on Board
Step 1
You send us your information
Step 2
We set up your account and implement everything for you
Step 3
We give you and your crew a full introduction
You're all set and ready for take-off
During the two training days at your premises, which by the way are free of charge, we will set a final date for when you want to go live.
From that day forward, all the tedious paperwork is gone and you have moved into the next generation of flight schools – the FlightLogger-based one!
"We are really impressed about the quality and speed of which our entire portfolio of courses, users, documents, resources and procedures were incorporated into the FlightLogger platform during the onboarding."
Mark Gerritsen
Head of Training, KLM Flight Academy
Read the full story of KLM Flight Academy's implementation of FlightLogger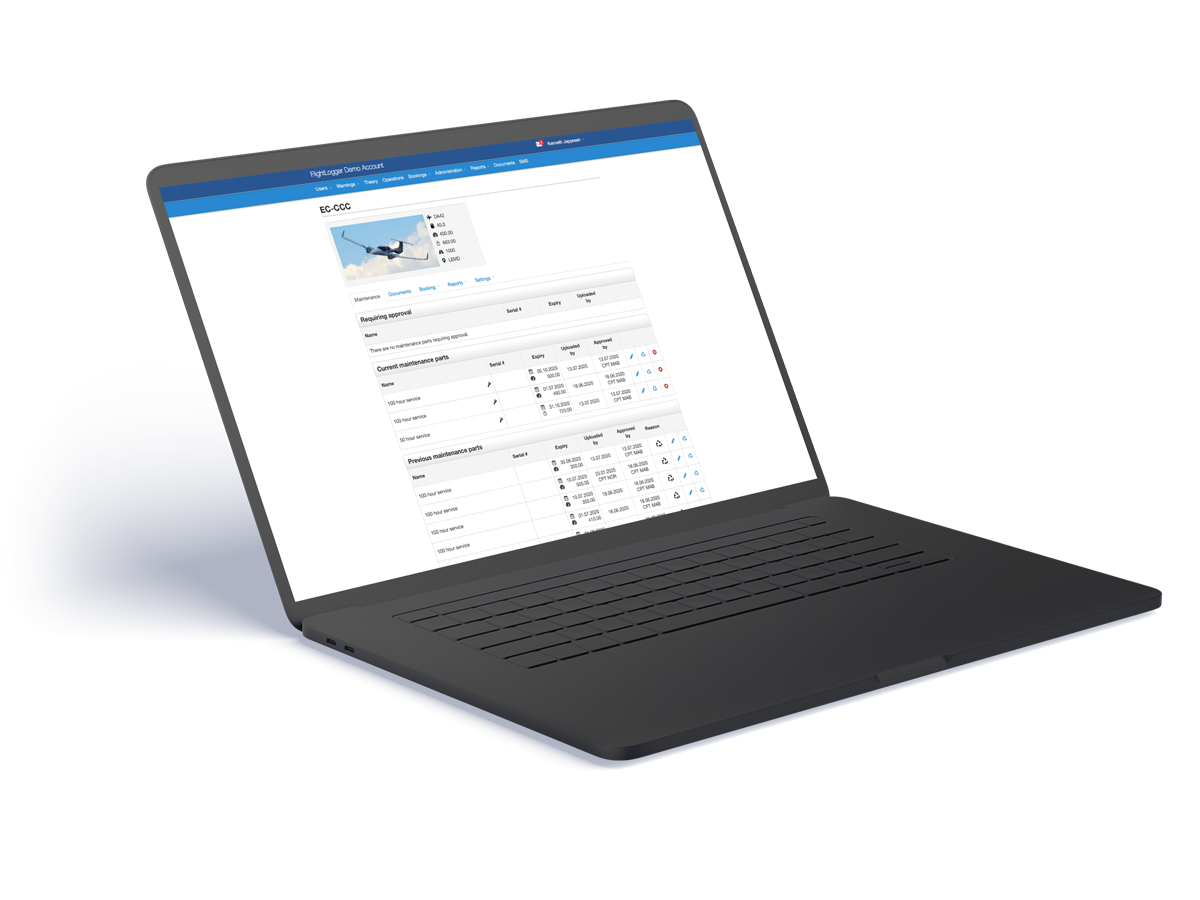 Want to Know More?
Next step is to get a live demo with one of our consultants. We'll show you how FlightLogger works for your school and share our attractive pricing with you.
The live demo is completely free and without any obligations, so go ahead and request a demo now.