Who is FlightLogger made for?
Great value for your entire organization
Who is FlightLogger made for?
Great value for your entire organization
Choosing a flight school management solution should be done with the entire organization in mind.
FlightLogger provides optimal conditions for handling each person's individual responsibilities – regardless of title.
FlightLogger is built to meet the demands of a flight school but fits AOCs and aero clubs as well, for example supporting rentals and operation flights.
Our clients count everything from small aero clubs to the largest flight academies.
Flight schools love FlightLogger – here's why
Pick your role to see the value you get with FlightLogger:
Owner, CEO
Whether your strategic goals are growth, profitability or simply creating great students, FlightLogger helps you achieve them. 
Optimize your school's efficiency and profitability
Always know that your academy's standards are aligned and upheld
Run rental business and operation flights on the same platform
Minimize administration time and paperwork, and be sure your documentation is always up-to-date
Testify professionalism and stand out as an attractive partner for new students and airlines
Attract the best staff by providing an outstanding platform
Enable competency-based training at your school
In short, choose FlightLogger to build a strong foundation and develop the school you always dreamed of. 
Operations Manager
FlightLogger helps the operations manager stay on top of the situation while also allowing them to focus on optimizing operations.
Here are some of the features a flight school operations manager will appreciate:
A comprehensive scheduling system for booking aircraft, simulators, classrooms, instructors and students
A sturdy framework to manage pilot program syllabus including revisions etc.
Integrated booking of rental and ferry flights, scenic flights and any other operation flights
An integrated aircraft maintenance system
A safety management system for reporting and handling safety incidents
A system that keeps track of flight time limitations and automatically shows warnings
Complete control of user roles and permissions
Structured data reports and raw data exports at your convenience
FlightLogger simply provides the optimal tool to maximize the output of all your school's most valuable assets.
Head of Training
Your primary responsibility as a head of training is to develop and maintain a streamlined training organization providing the highest quality of training while making sure your school is always compliant and ready for the next audit. FlightLogger gives you the strongest possible digital foundation for your daily operations so you can develop standardized training programs just the way you want it.
These are some reasons why the head of training likes FlightLogger:
Build training programs the way you want them to be
Eliminate worries on conflicting or missing data because of FlightLogger's intelligent data structure, where everything is automatically stored at the right place
Get an easy overview and customizable warnings to make sure certificates are valid, flight time limitations are respected, and security issues are reported and managed
Follow your students' training progress from anywhere to ensure efficient training processes
In short, FlightLogger provides a strong base for the head of training to build and manage a streamlined training organization.
Chief Flight Instructor
FlightLogger is the perfect tool for standardizing your flight school procedures and documentation, helping to provide a seamless and manageable workday for everyone.
The FlightLogger flight school management platform eases the tasks of keeping track of program revisions, students' progress, flight hours, gradings and assessments, attendance, and all the other administrative burdens needed to assure compliance and efficiency.
A standardized setup with optimal quality and availability of your school's data means you get the perfect conditions for students finishing on time.
Instructors
Like students, instructors are easily updated on upcoming activities via FlightLogger. Instructors get an easy overview of student performance and training progress and know where to focus before going flying or in the classroom.
Repeated tasks like class theory registration and lesson flight registration and grading – which can be done while airborne and offline – makes life as an instructor so much easier.
In-flight (offline) lesson flight registration and grading
Easy class attendance registration
Overview of upcoming activities with optional calendar synchronization
Instant access to lesson syllabus and student records
Use FlightLogger anywhere from any device
Students
The FlightLogger platform serves as the student's digital companion, assisting on the path to becoming an aircraft or helicopter pilot.
Know when the next flights, class theory or exam is planned
Document your medicals and other certificates to school staff including approval
Access program history including grades, attendance, notes etc.
Automatically synchronize your schedule with a personal calendar
Get a personal exportable electronic logbook
Communicate easily with school instructors and other staff as well as fellow students
Store important documents in your personal account
In short, FlightLogger delivers the platform that allows students to focus on their education – and to document their results when getting the first job as a pilot.
FlightLogger helped Pilot Flight Academy create a success
Since Norwegian Pilot Flight Academy started using FlightLogger a few years ago, they have grown their school to become one of Europe's leading pilot training organizations.
See their story here.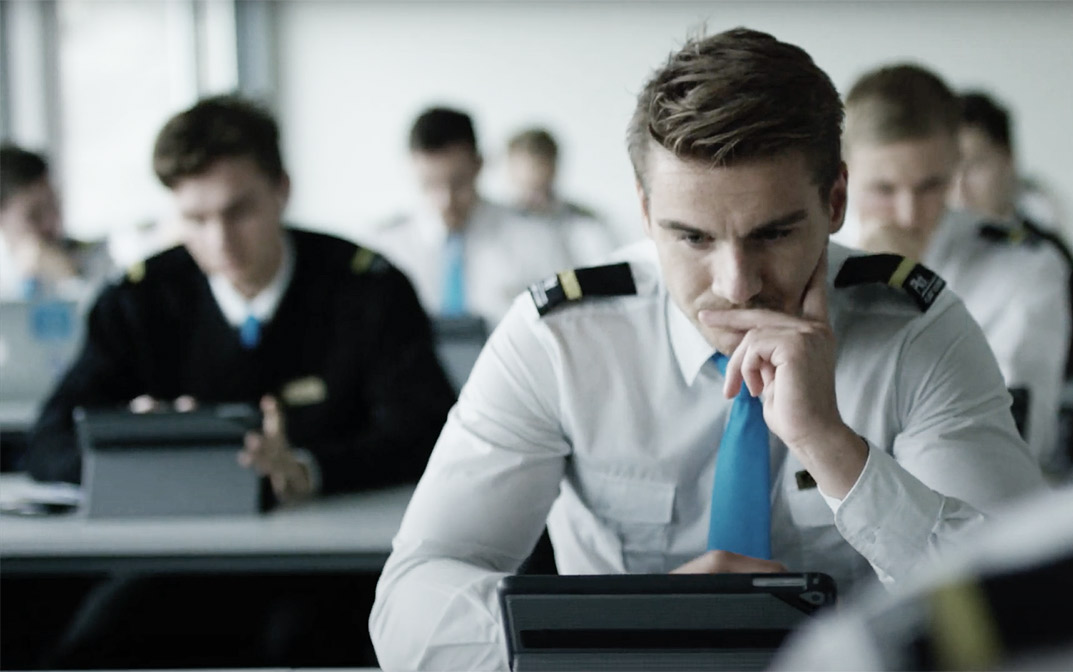 Attract the best students, staff and partners
By handling the daily tasks of your students and employees on a modern platform, you take a huge step to elevate the reputation of your flight school. Digitalized, standardized operations help emphasize the quality of your school making you an attractive partner for airlines etc.