The FlightLogger Workflow
Working closely with a huge variety of aeronautical businesses have taught us one very important lesson: User-friendliness is everything!
What difference does it make that you have a thousand reports if you don't have any data? With FlightLogger we have broken the daily workflow in your organization down to four simple steps.
This will help your staff work efficiently in a complex world, where plans constantly change, and where flexibility and the ability to act fast and safely is essential!
1: Create users with only a few clicks, giving them access to your FlightLogger account 24/7 no matter the time, place or the device used!
2: Manage the operations schedule with ease through FlightLogger's user-friendly drag and drop booking system. Everybody will be kept in the loop through automatic calendar synchronisation and widescreen overviews using our integrated kiosk solution.
3: Get registrations done in less than two minutes and live in the aircraft! Giving your staff such an easy workflow has been proven essential to businesses all over the world, as it makes sure the job gets done!
4: Sit back, relax and keep the total overview of your business through a variety of reports, statistics and our live booking overview!
Manage admins, bookers, pilots, instructors, students, renters, guests with ease

User friendly profile interface and access 24/7 from any device

Keep all user information and emergency contacts in one system

Stay compliant with our integrated and fully electronic certificate centre

Full electronic training/tracking of students and internal training of pilots

Track and manage income and expenses through reports and accounts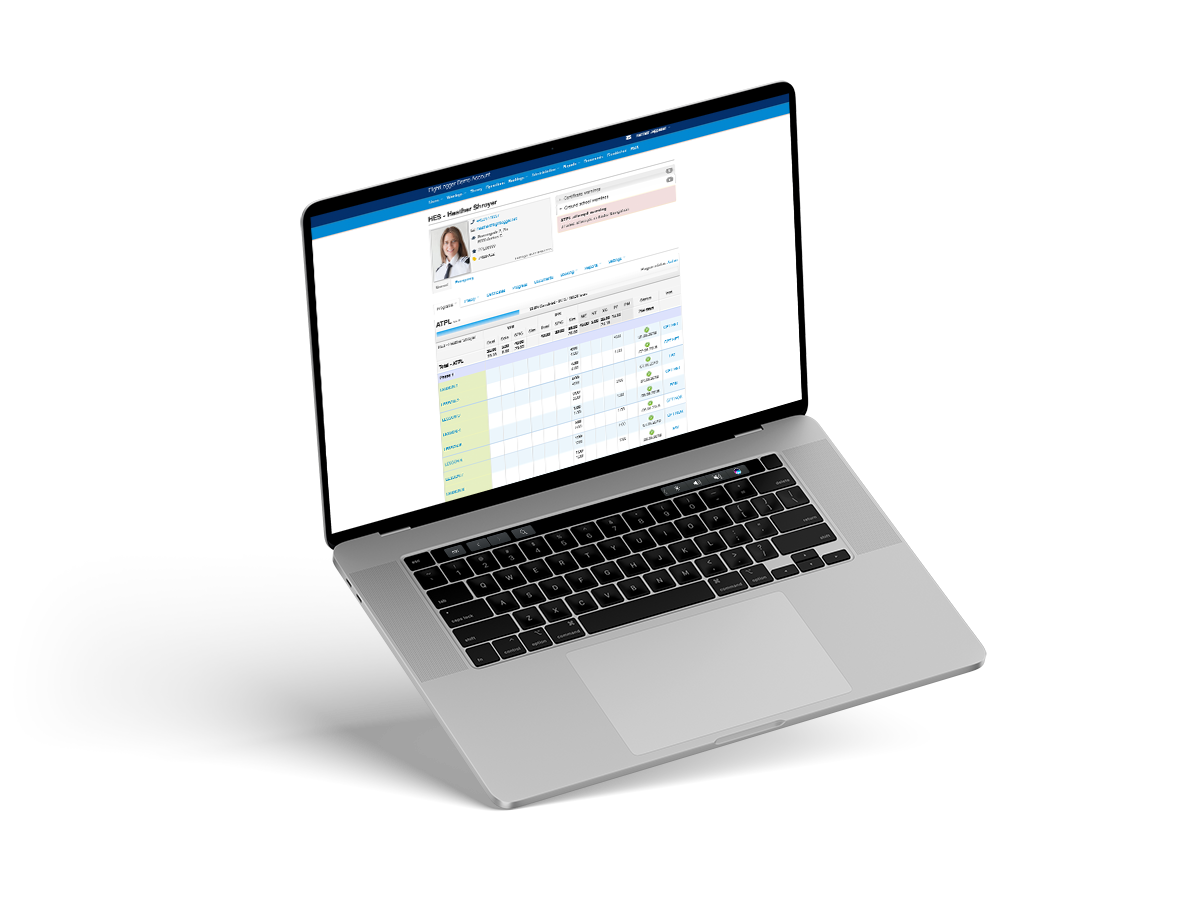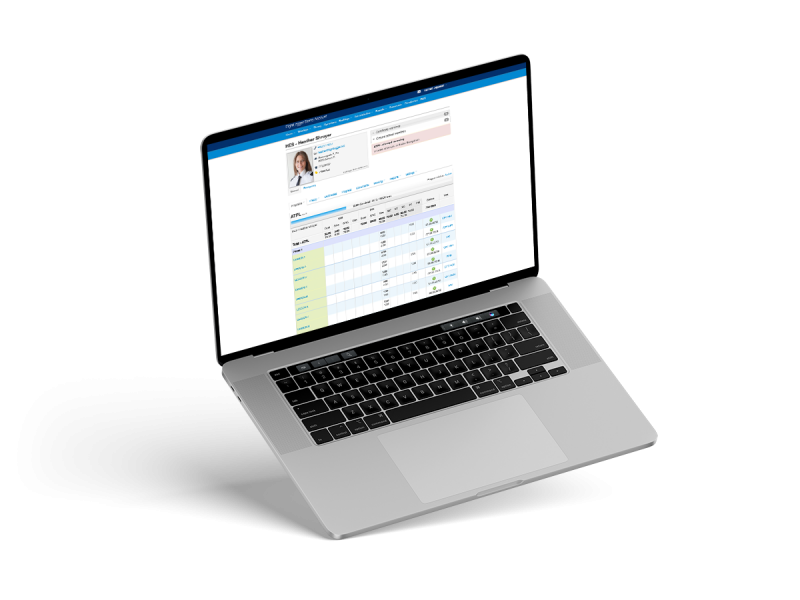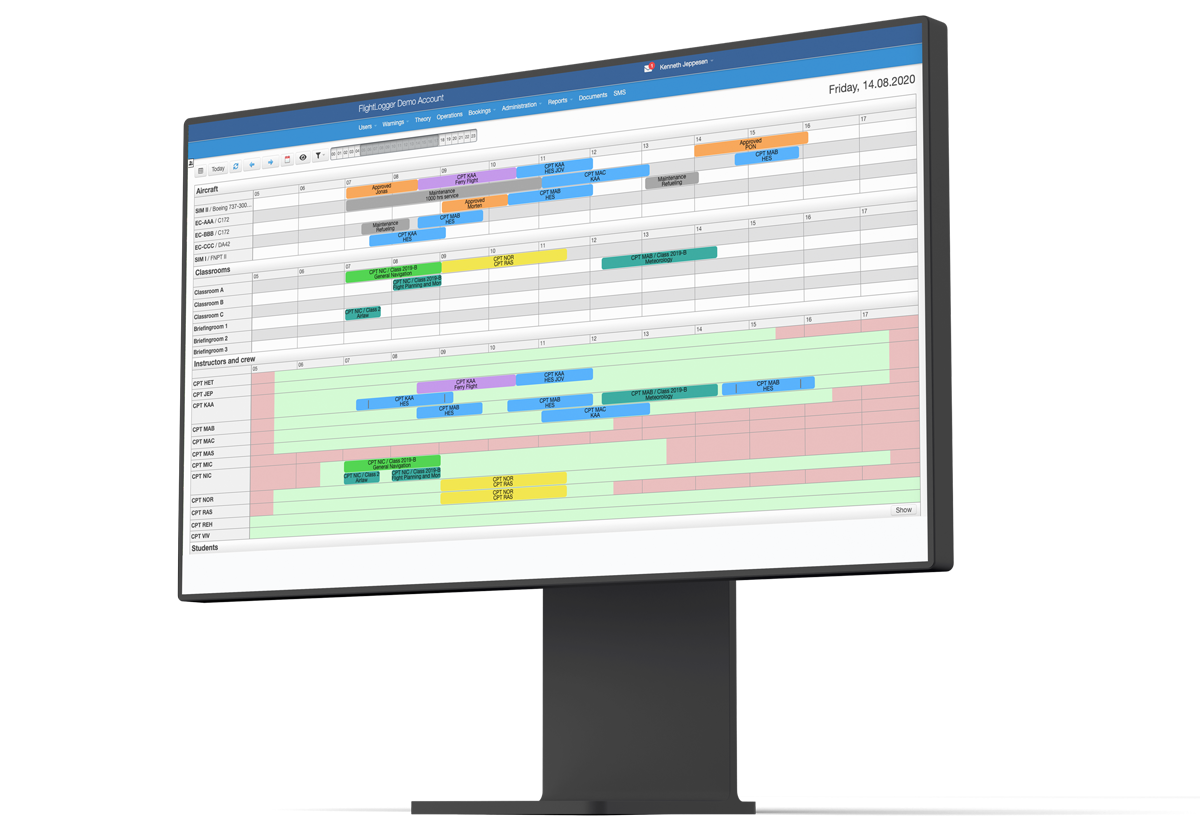 User friendly interface and efficient overview of resources

Simple drag and drop functionality

Complete overview of availabilities

Conflict avoidance

Build in certificate warnings to stay compliant

Incorporated syllabus overview through double screen feature
Easy workflow, registration takes less than 2 minutes

Registrations to be done live in the cockpit!

One registration – no paperwork

Discrepancies avoidance

No incomplete registrations

Integrated Safety Management reporting

Full electronic grading and progress tracking

Your choice of device!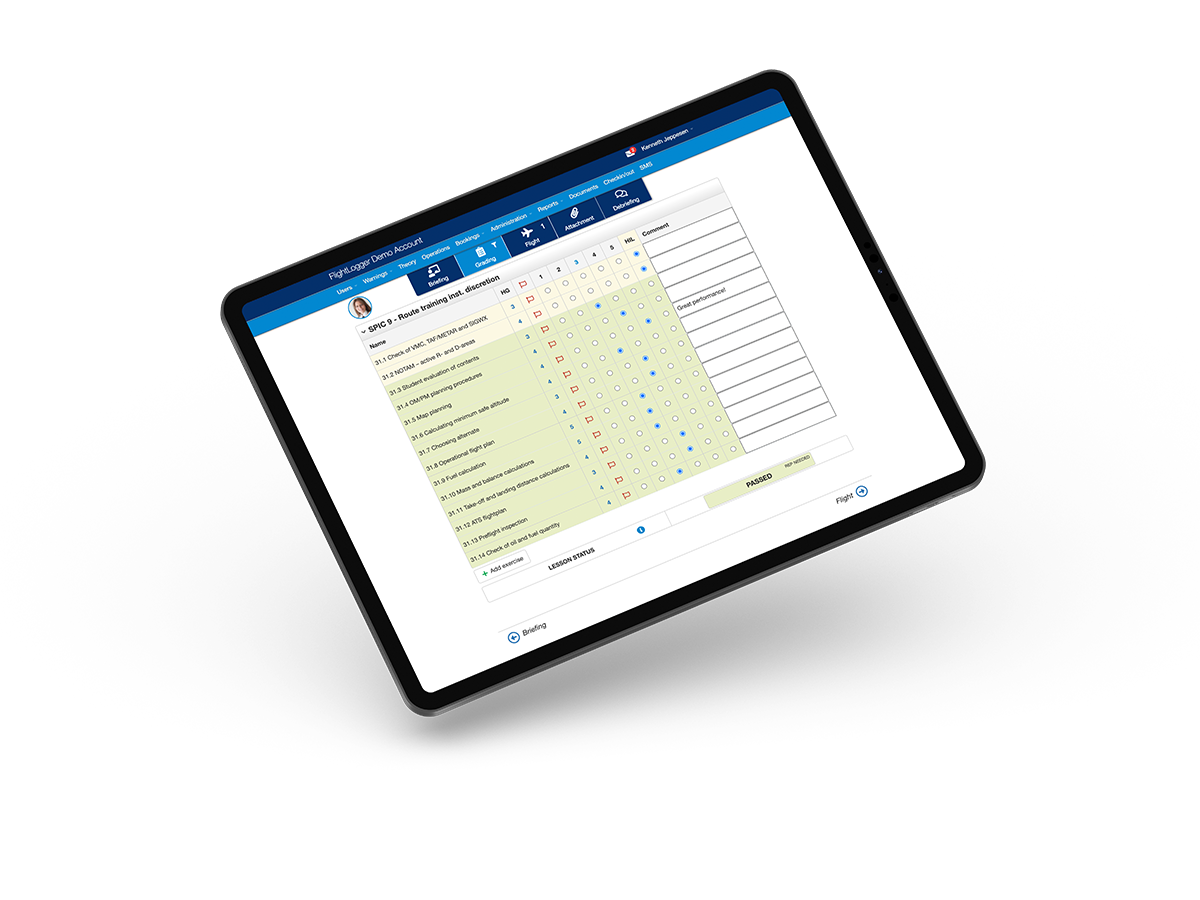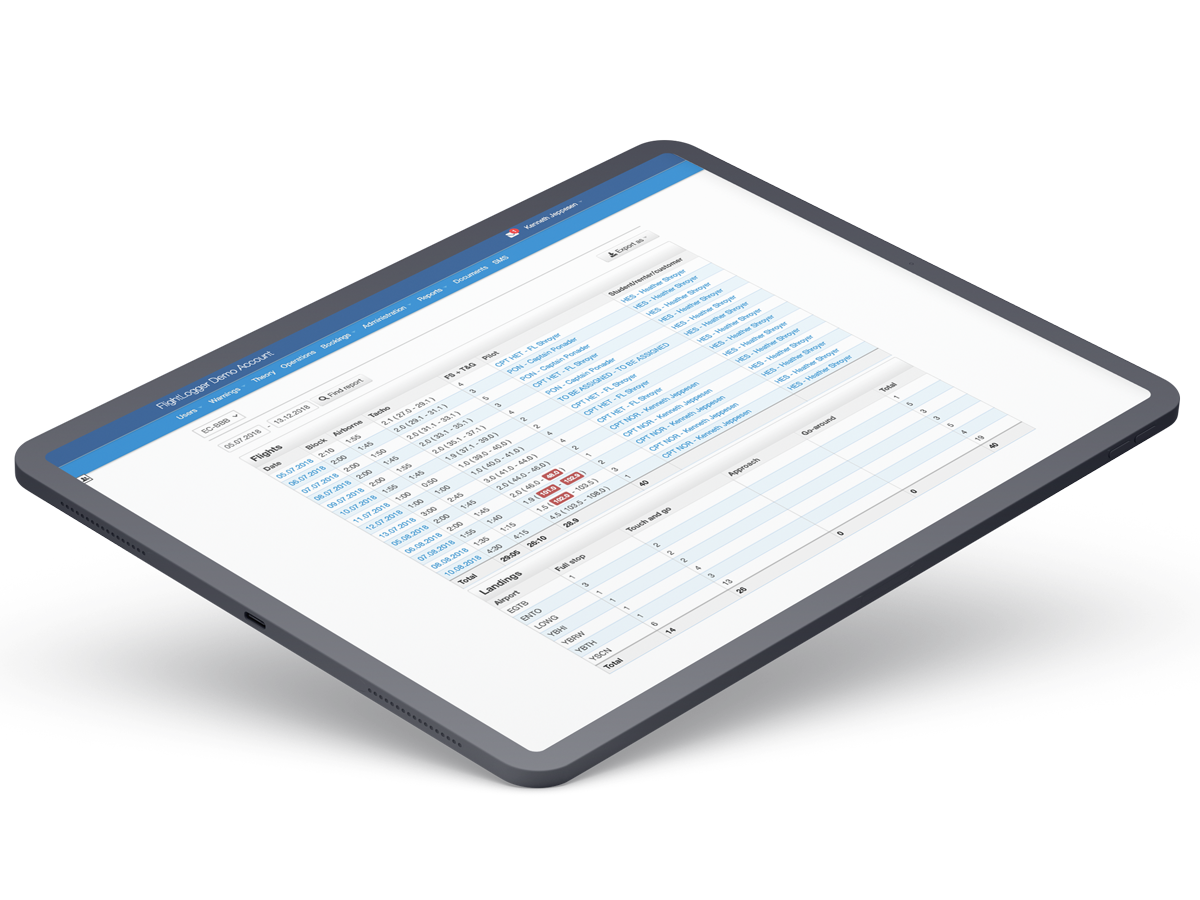 4: Stats, Reports and Safety Management
Full production overview

Booking statistics on aircraft, pilots and instructors

Cancellation & completion tracking

Techlog overview and build in descrepensie warnings

Income and expenses tracking

Integrated Safety Management System

Export functionality

Student Accounting Module
Click here to learn all the features that make FlightLogger a great choice for any flight school
– or simply book a free demo.