The FlightLogger workflow
Efficient, standardized flight school operations
The FlightLogger workflow
Efficient, standardized flight school operations
Working closely with a huge variety of pilot training organizations has taught us one very important lesson: Having user-friendly, standardized processes is key!
FlightLogger provides a standardized environment that requires a minimal effort from your students, instructors and staff.
In FlightLogger we have broken the daily workflow of a training organization into four simple steps.
This helps your staff work efficiently in a complex world where plans constantly change, and where flexibility and being able to act in a fast and safe manner is essential!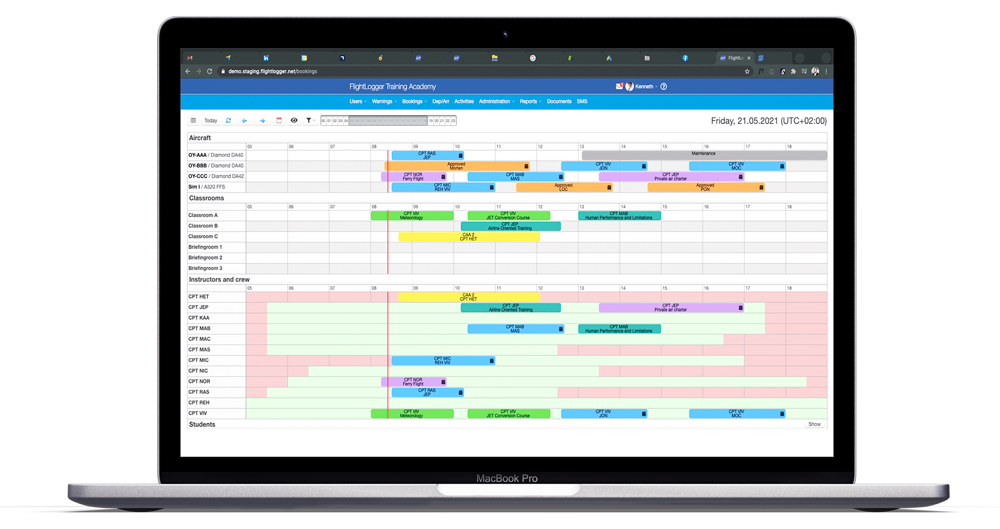 Schedule flights and theory – get maximal utilization of your resources
With our market leading flight school scheduling tool it's easy to plan your schedule and get the best utilization of your aircraft, simulators, briefing rooms, and other resources. FlightLogger ensures that both instructor, student and aircraft is compliant to fly – and it includes all you need for handling AOC operations as well.
Easy scheduling with simple user interface

Drag and drop functionality

Automatically checks for medicals, flight time, accounting etc. when booking

Built-in availability schedule for each user

Integrates with your training syllabus
Provide a platform for hassle-free student preparation
Allow your students to focus on training. FlightLogger displays the student's sessions and integrates with electronic calendars like Apple, Office365, and Google calendar. Before training, students can use any device to study the lesson briefing including documents and videos, and upload any required preparations beforehand.
Prepare for training using a smartphone, tablet or desktop

Auto-sync scheduled sessions to a personal calendar

Study grading and comments from previous sessions

Upload weight & balance sheets, fuel calculations, and other preparation beforehand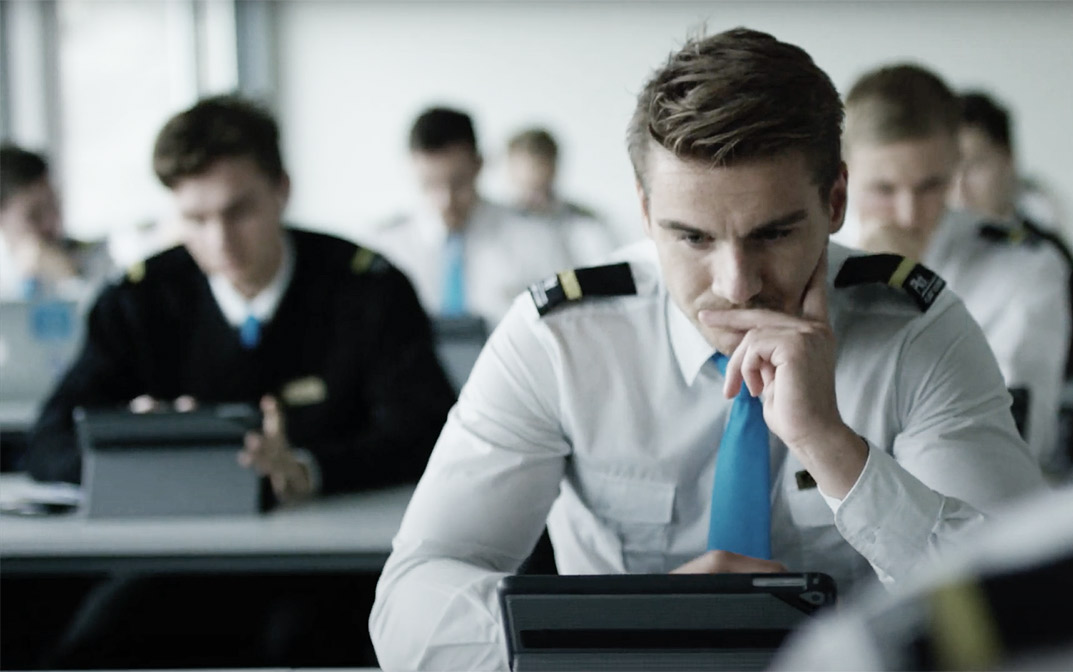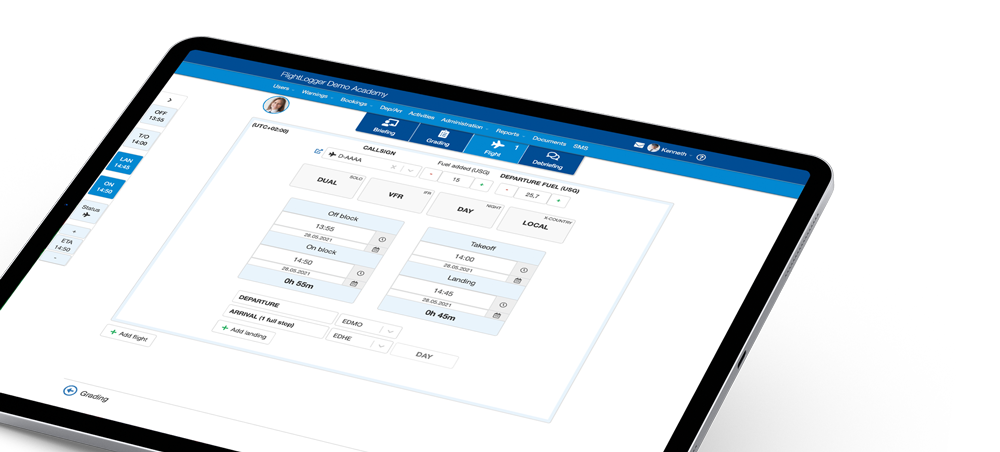 Perform in-flight registration, grading, and fuel uplift
Use FlightLogger as an electronic flight bag and handle the entire flight registration with a tablet or smartphone. FlightLogger takes the instructor all the way from briefing to lesson completion – whether it's a lesson flight, an operation flight, or a rental.
Easy workflow, works on any device

Registrations done live in the cockpit – online or offline

Register fuel uplift and departure fuel to live-update ground staff via Departure/Arrival board

Action buttons for one-click flight registrations

Integrated Safety Management reporting

Full electronic grading and progress tracking
Access statistics, reports and safety management
FlightLogger automatically collects all registrations in one, central database, and generates all the reports and warnings you need for managing operations in a compliant way. Besides showing relevant warnings when compliance is at stake, FlightLogger provides you with a load of exportable reports and insights, and delivers data for business intelligence to optimize resource utilization.
Aircraft reports

Booking statistics

Fuel reports

Flight time reporting and warning

Student accounting Cancellation statistics

Personal logbook

Raw data exports and much more