We know times are hard for all of us these days. Companies are downsizing or even closing down in large amounts due to corona, and though we see the light at the end of the tunnel, we're all still faced with a great amount of uncertainty. It's tough, but in times like these, we feel the importance of celebrating success is even greater than normal.
For years, the milestone of getting one hundred flight schools aboard the FlightLogger platform has been a guiding star for us. This month we finally got there and here we are popping the champagne and celebrating with our entire team!
Putting some numbers on the achievement, more than 40.000 users are now using FlightLogger in flight schools across 38 countries. In total, we are approaching 15 million graded exercises that have been registered using the platform.
That's crazy numbers and another reason to celebrate!
Thank you for trusting us
All of this is, not least, thanks to a fantastic team here at our office in Aarhus, Denmark.
However, we also owe a big thanks to all our customers for continuously giving us great feedback and new ideas on how to make FlightLogger an even better solution for flight schools. It's nothing less than fundamental for us.
Our investors also deserve praise for continuously believing in the FlightLogger idea as they have made this dream possible and we are proud that you are with us all the way.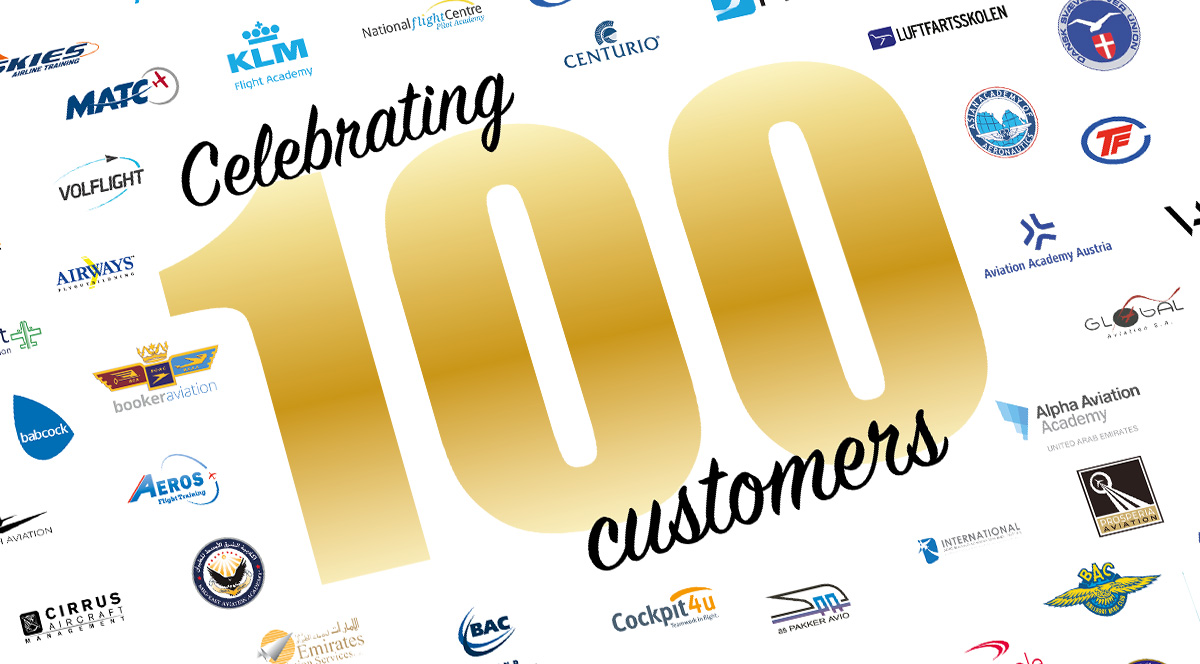 So, what's next?
Well, the obvious answer is that we now want to reach 200. But there's also much more that we can do on our quest to make better flight schools through digitalization. So many flight schools still don't know the value we provide, and we, of course, want to continue improving the value for those that choose our solution.
Next up is the brand-new Competency-Based Training and Assessment (CBTA) module that we are releasing very soon and will reveal more on that later.
If your flight school is not yet using FlightLogger, we recommend that you visit this page to book a presentation and learn why so many have chosen our platform.
#BetterFlightSchools