In the pursuit of a career in aviation, aspiring pilots today do their due diligence to identify the flight school that provides the best possible education for the investment. The competition for future pilot students only gets tougher, and flight schools must strive on offering the very best utilization of its students' flown hours.
Needless to say, an important part of this is to have a digitalized platform that not only helps the flight school manage their operations but also serves as a central hub for the student during the entire process to become a pilot– the FlightLogger platform.
How Center Air Pilot Academy added to their FlightLogger platform
But there's so much more you can do as a flight school to optimize the value of your offerings towards the pilots of tomorrow. Recently, one of our Danish partners, Center Air Pilot Academy (CAPA), took the next step to offer its student that little bit extra value for money. We think they are on to something, so we'd like to share their story here.
CAPA signed up with the guys from Aviation eLearning to produce a range of digitally interactive, virtual training modules showing panoramic images from real aircraft cockpits.
With these available directly within the FlightLogger platform, pilot students at CAPA can now sit at home and prepare for the next flying lesson using virtual walk-throughs showing the actual cockpit as they would see it in real life. This way, pre-flight preparation is made efficient and often more memorable than by studying traditional training material.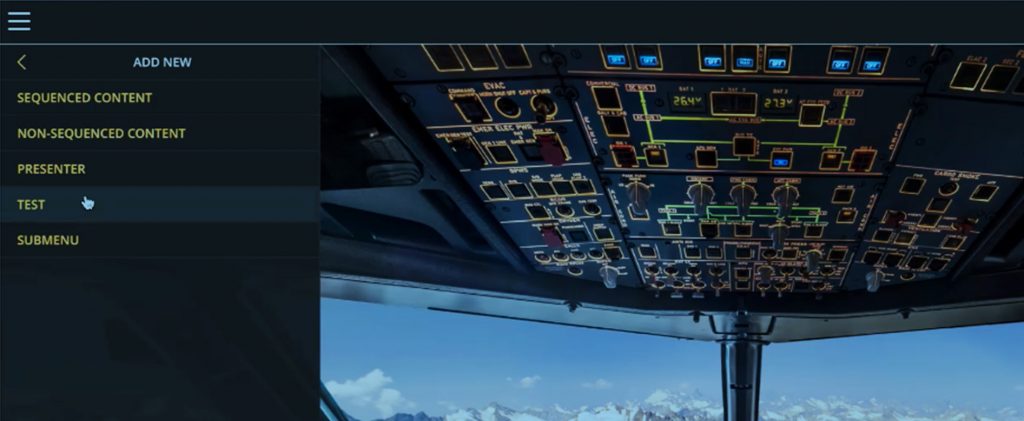 Adding 10 minutes more training on a 1:30 hour flying lesson
The virtual training functionality of V360E was simply incorporated into a standard FlightLogger setup. No adjustments were needed, it simply worked with FlightLogger out of the box, each lesson being only a click away for CAPA's students.
The introduction of virtual training modules inside the FlightLogger platform has allowed for 10 minutes more training value on average on a 1:30 hour flying lesson.
We find it's a great example of how to utilize the possibilities by adding extra functionality to the FlightLogger platform via 3rd party tools. To learn more about how it works, visit V360E.