Come out stronger after Covid-19
FREE GUIDE FOR PILOT ACADEMIES
Order our 26-page guide filled with valuable tips and recommendations on how to get the most out of the current situation in the midst of a historic crisis – based on our experiences from working with more than 110 ab-initio pilot academies all over the world.
This guide is for anybody working as a general manager, operations manager, head of training or any other role that's strategically involved in optimizing your pilot training organization.
Fill out the form below to get the guide delivered to your inbox right away.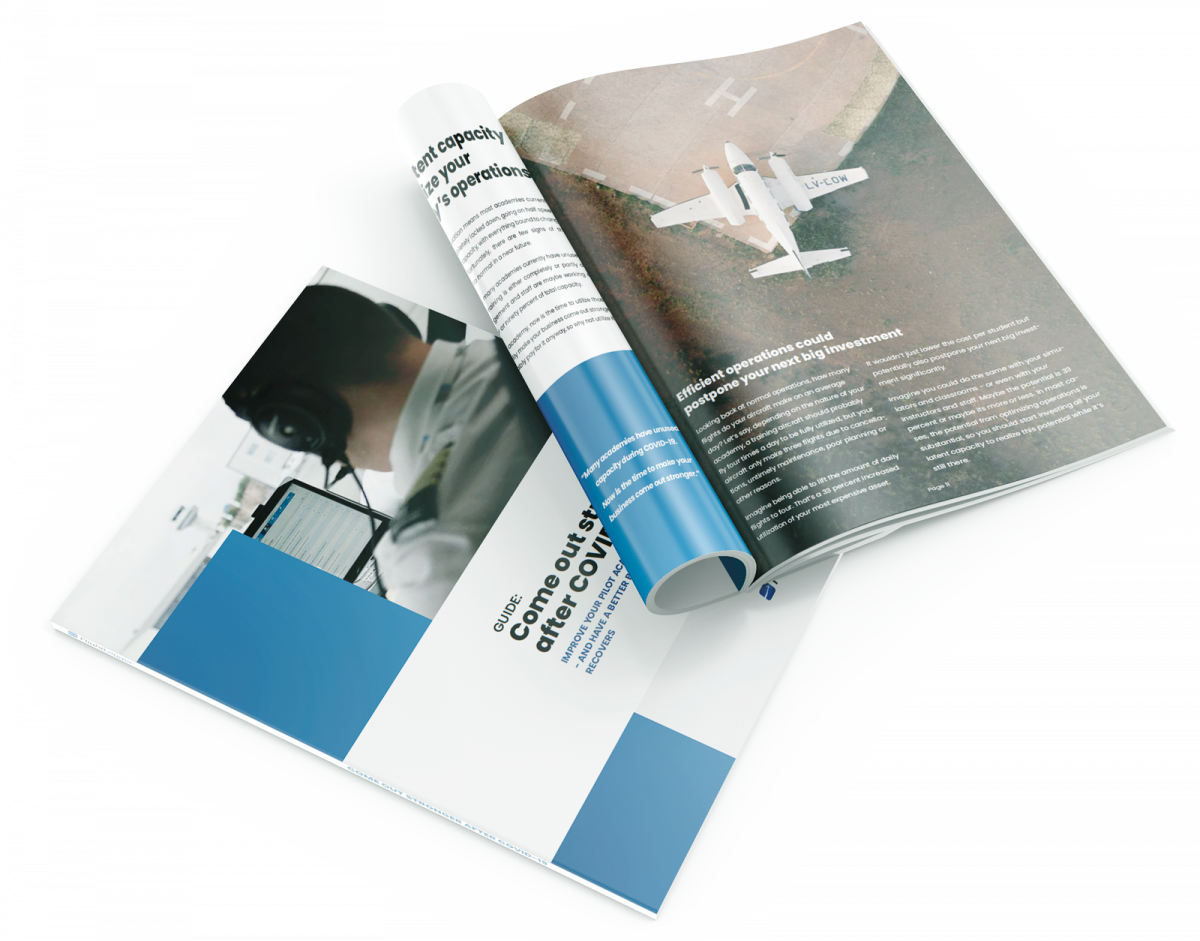 Grab your guide for ab initio pilot schools now
Some of the areas covered in the guide are:
The future for pilot training

Assess and embrace new technologies

Invest time while keeping financial investments at a minimum

Enable for better and more proactive management

Improve in small steps and avoid revolutions
Receive our 26-page guide full of recommendations and tips to help your academy build a stronger foundation for the future – and initiate the process today.
Bonus Content included
As a special treat, we have included some brand-new recommendations on how to leverage next level training using the CBTA method as a pilot academy. It's all included in the guide you can get for free.
Fill in your details and we'll send you the guide today.
*Your information is used for sending information about the FlightLogger pilot training platform via email. Note that you can unsubscribe emails from FlightLogger at any time. By submitting the form you also consent that we are allowed to track your behavior on our website in order to provide the most relevant information to you. Read more in our privacy policy.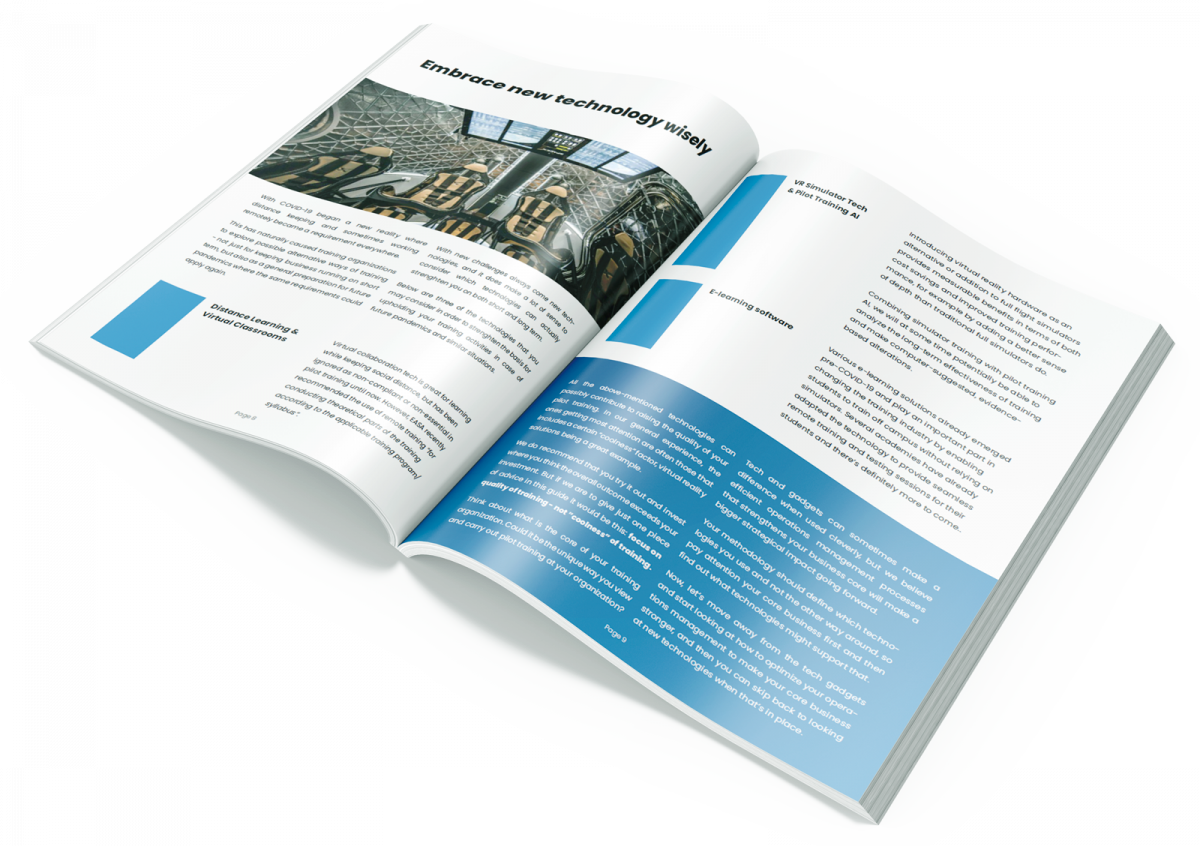 Pilot training organizations are hit by the Covid-19 situation and the uncertainty the pandemic has caused on the future need for commercial pilots all over the world.
Based on our experience from working with more than 110 ab-initio pilot academies around the world, we have created this guide to share our advice on some of the initiatives you can initiate right now, while things are maybe a bit quiet, to take advantage of what is right now a troubled time for the entire aviation industry – by strengthening your foundation to come out stronger on the other side of Covid-19.
In our guide, learn about some of the technologies to consider for being better prepared for future situations like the current one. But more importantly, learn how you can use the current situation proactively to strengthen your core business and raise the quality and efficiency of your pilot training.
Get our tips on how to use your latent capacity to your advantage and maximize your academy's operations by investing your time in building the strongest possible foundation while keeping your financial investments at a minimum.
Fill out the form and we'll send the guide to your inbox right away!