Earlier this Dec FlightLogger released another update earlier this month with additional functionality for the FlightLogger platform. The release has been tested ever since via Dropbox as it contained addons to the Dropbox Integration Module, but also improvemetns to the "RAW data Flight Report" and two accounting reports.
Dropbox Integration Improvement (add-on module)
The improvement to the Dropbox Integration Module includes the option to include the "RAW Data – Flight Report" and "Accounting Transaction Report" in the Dropbox backup. The account settings provides an option to do a daily/weekly/monthly and yealy sync of the mentioned reports.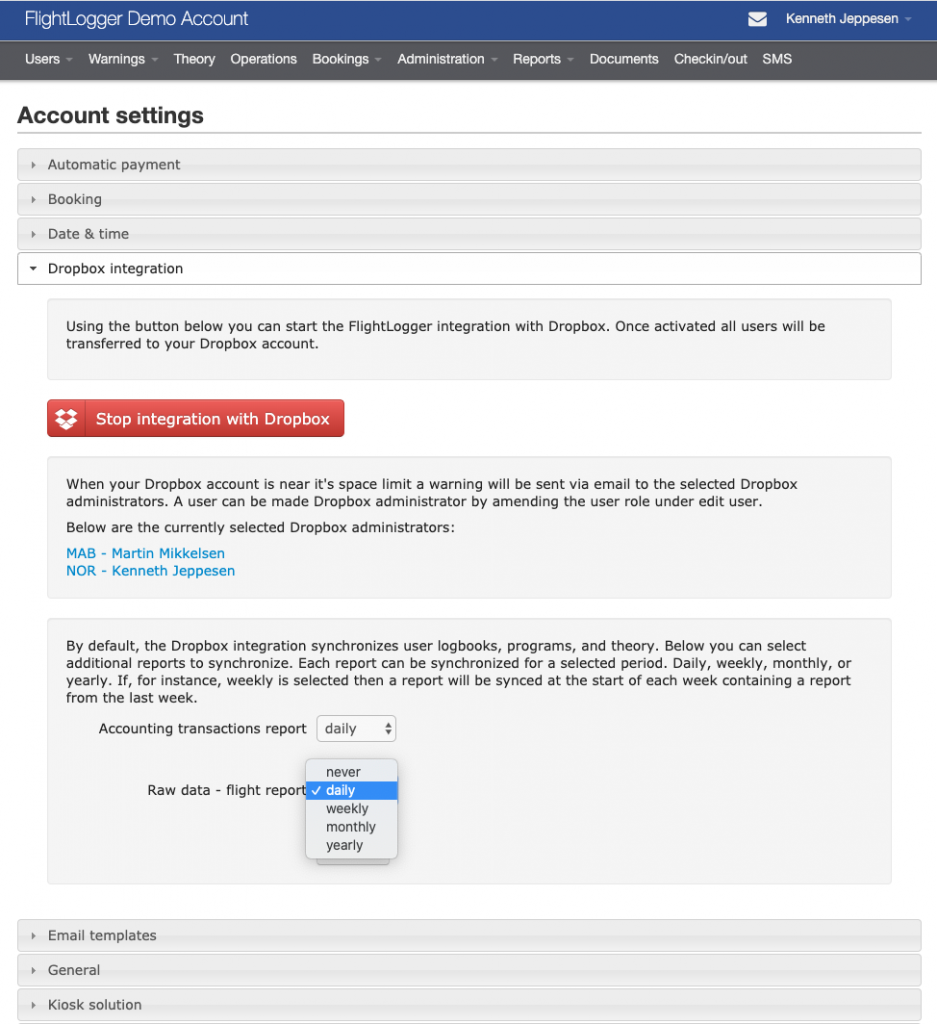 Syncronise your accounting transaction report (when Student Accounting Module is active on your account) and the raw-data flight report will go into the Dropbox account you have syncronised FlightLogger with in a designated reports folder.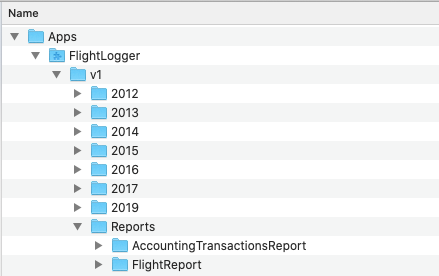 User Reference added to accounting reports (add-on module)
In the "Accounting transaction" report and "Student accounting" report the user reference field has been added.
RAW data Flight Report
In the "RAW data – flight Report" a "Cost" column has been added showing the cost of a flight, when utilizing the "Student Accounting Module".
Improvements to user profile "notes" 
Following the release it will now be possible to include links in the User profile notes (Admin/Instructor/Student) to content inside/outside of FlightLogger.