On Tuesday, Feb 5th a small update to FlightLogger was released to all customers.
The release included a new document search function and a number of minor bug fixes.
January has been a quiet month in relation to software releases and the reason is that we are working intensely
on improving the layout and functionality of the grading and flight registration. As this is one of the most important
areas of FlightLogger we are being very focussed and careful to ensure that the coming release allows users to
continue focussing on their daily tasks. 
In the coming period, a number of small improvement will be released while we in the meantime finalize the next major update to FlightLogger.
This update will improve both the user-friendliness and functionality of FlightLoggers main registration pages, addressing
some of the most requested customer inputs.
Document Search
In the document center, the new search functionality allows users to search for documents, which are shared with them.

The search result will show the documents including information on which folder they are located in. Additionally, it includes information about when the document was modified last time and the number of users the document is shared with.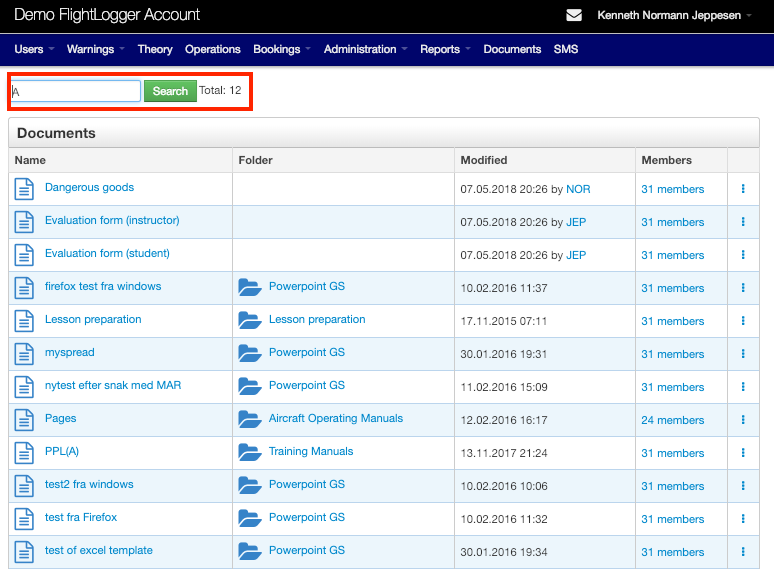 Minor changes/fixes/improvements in this update
Together with the document search, FlightLogger has also included 7 smaller fixes/improvements.
The FlightLogger Team would like to thank all customers for using FlightLogger and for your continues great feedback!