On Monday, Dec. 3rd between 07:00 AM and 08:00 AM UTC (no downtime) another update will be released to all FlightLogger customers.
The release is focussed on improved reporting and includes additions to the airport report, both RAW data reports (Flight & Theory) and the Program folder in the report generator. Additionally, a number of bugs are solved to improve the FlightLogger Platform.  
RAW Flight Report
The additions to the RAW Flight reports are:
PIC CAA ref.
Instructor CAA ref
Student CAA ref.
Renter CAA ref.
Crew CAA ref
Lesson Status
Income & Expense invoice number

RAW Theory Report
The additions to the RAW theory report are:
Booking ID
Instructor CAA ref
Student CAA ref.
Examiner CAA ref
Income & Expense invoice number

Airport Report
In the Airport report, "Flight Type" ex. "Operation" has been added. Additional the webpage has been made full screen on desktops to allow for a better overview.

Registration and approval log on lessons
The date and timestamp for instructor registration and student approval date will be added for all future lesson registrations. When using the report generator to create a PDF report of the program folder each lesson will show the logged time and date.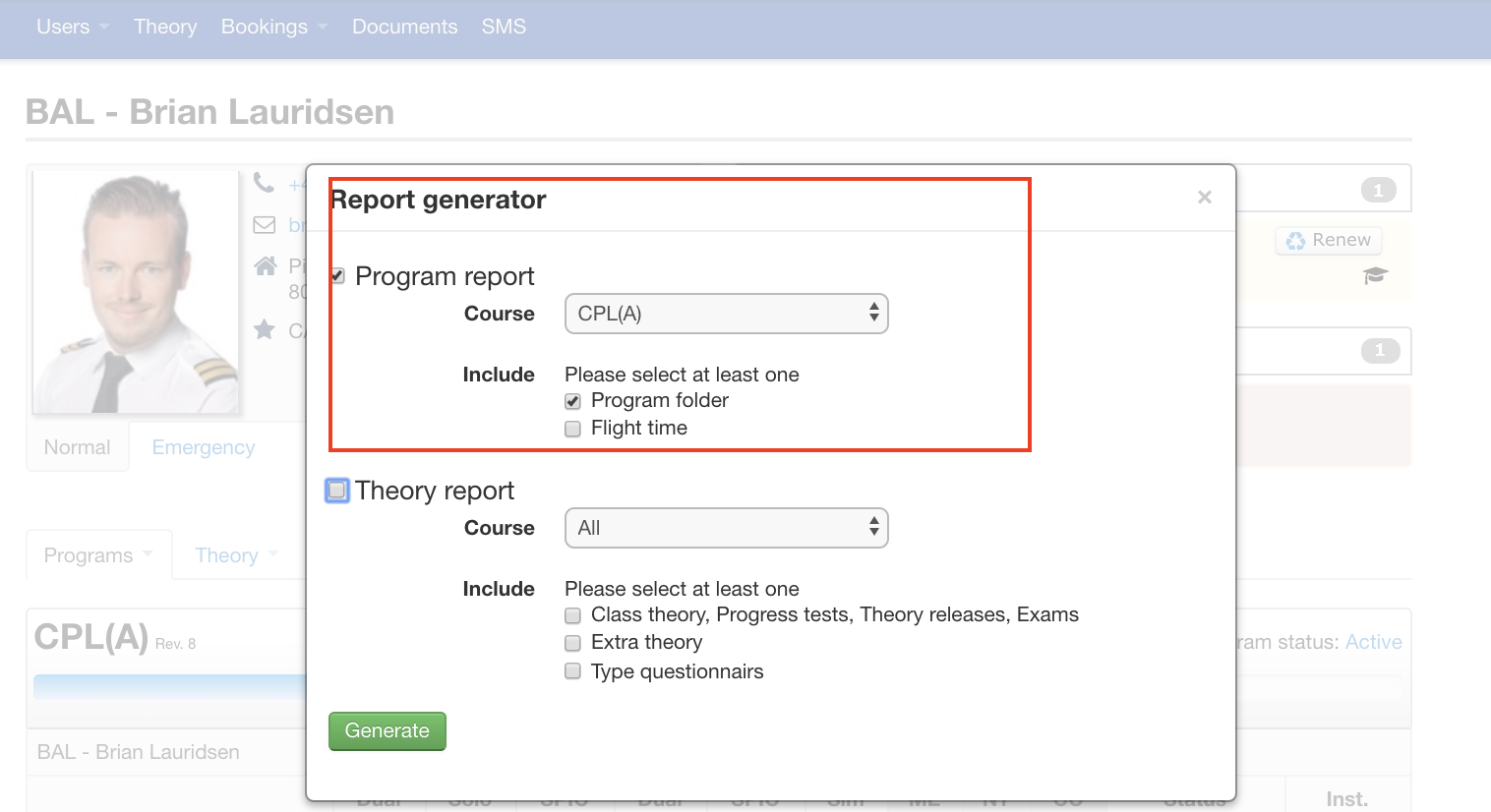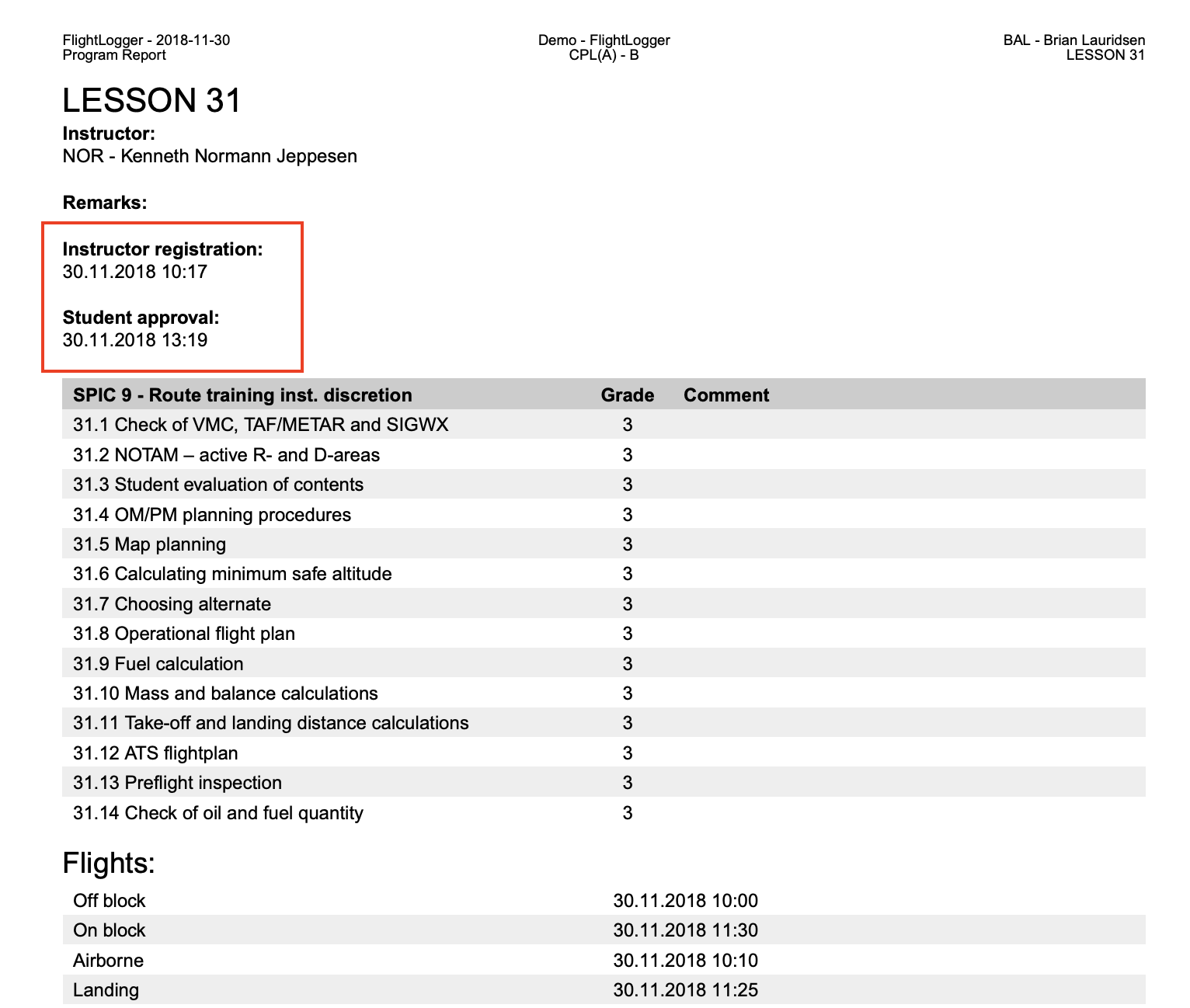 Flexible Guest User
With this release, it is no longer required to share a student or a class when creating a guest user. Thereby the guest user can be used to collaborate with external parties on documents without viewing any students
Instructor search button
To make it easier for an instructor to find students, staff, renters, and crew a search button has been added to the user groups.

Minor changes/fixes/improvements in this update
Together with these new features, FlightLogger has also included more than 25 smaller changes/fixes/improvements.
The FlightLogger Team would like to thank all customers for using FlightLogger and for your continues great feedback!