On Monday the 26th of February at 07:00 AM UTC FlightLogger will add its second major update in 2018 including various improvements and new features!
The update includes among other things improvement to the booking page, new account settings (FlightLogger and SMS), an improved auto logout function in case of user inactivity and a new cropping feature for profile pictures. Additionally, this update includes technical improvements needed to release the 3rd and final maintenance update to be released soon.
Read about each improvement and new feature below.
Movable timeline
Bookers/schedulers around the world have asked for the timeline to automatically follow when scrolling.
This feature has now been added to the daily and weekly booking pages – thank you for your continued great feedback!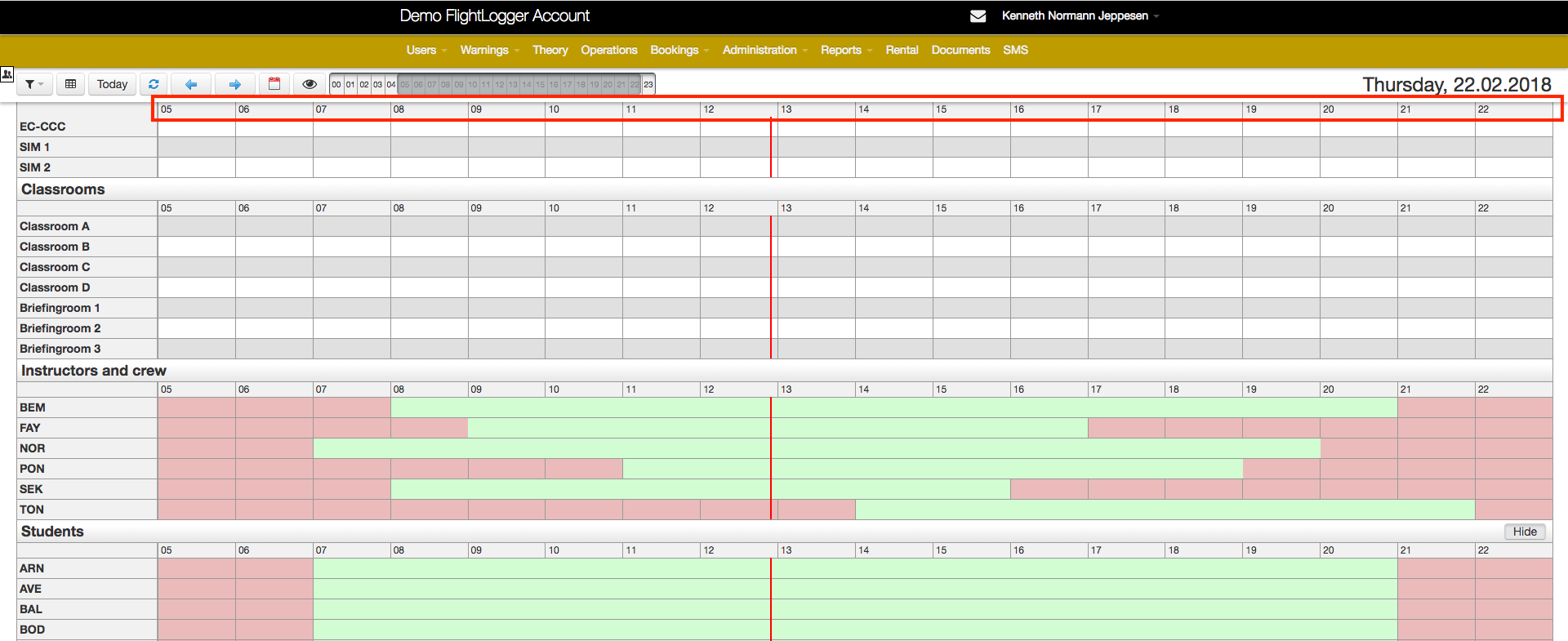 New Renter setting
Included in this update is a new user account setting adding the possibility to remove renters right to add/edit/delete rental flight registrations. The account setting can be found under Administration->Account setting->User settings->Renters can add/edit/delete rental registrations.
By removing the checkmark renters will no longer see "Cancel" or "Proceed" buttons on their bookings. Neither will a renter be able to add/edit/delete rental flight registrations under the rental tab.
Note that by removing the checkmark renters will still be able to request a rental booking.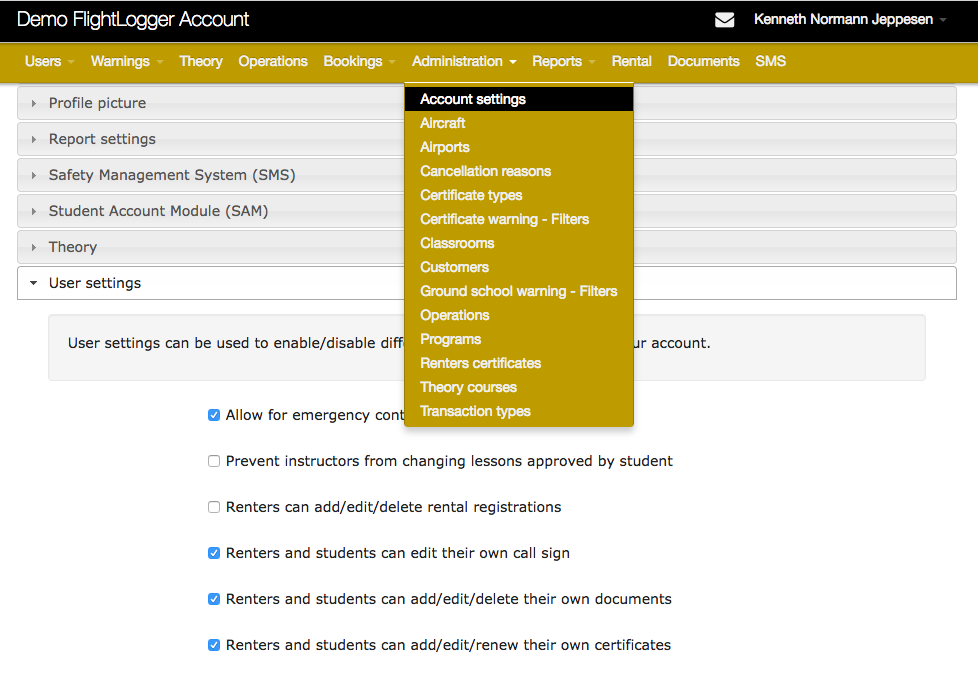 Auto logout function
The new GDPR are approaching.
As announced in 2017 and 2018 FlightLogger has already taken the first steps in order to be compliant with the GDPR. Our infrastructure has been changed accordingly and a Data Processor Agreement is in the making (more information will follow)
As part of further improving the overall safety of your data, FlightLogger is now offering an improved auto logout functionality.
When enabled users will automatically be logged out of FlightLogger after X min of inactivity.
Please contact [email protected] for more information.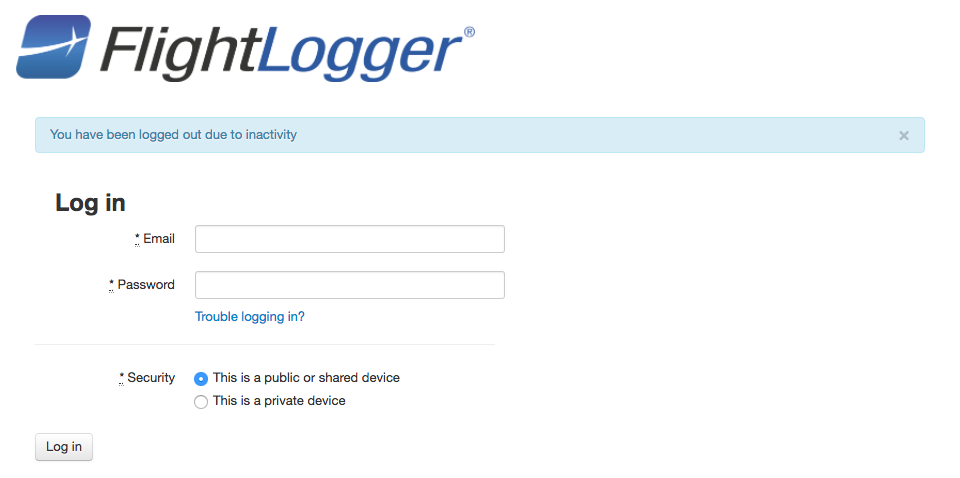 New Safety Management setting
Customers have asked for the ability to change the "General Safety Report" (today called the Safety Hazard Report)
The appointed Safety Manager of the account is now able to change the name of this report via SMS->Admin->General Safety Report.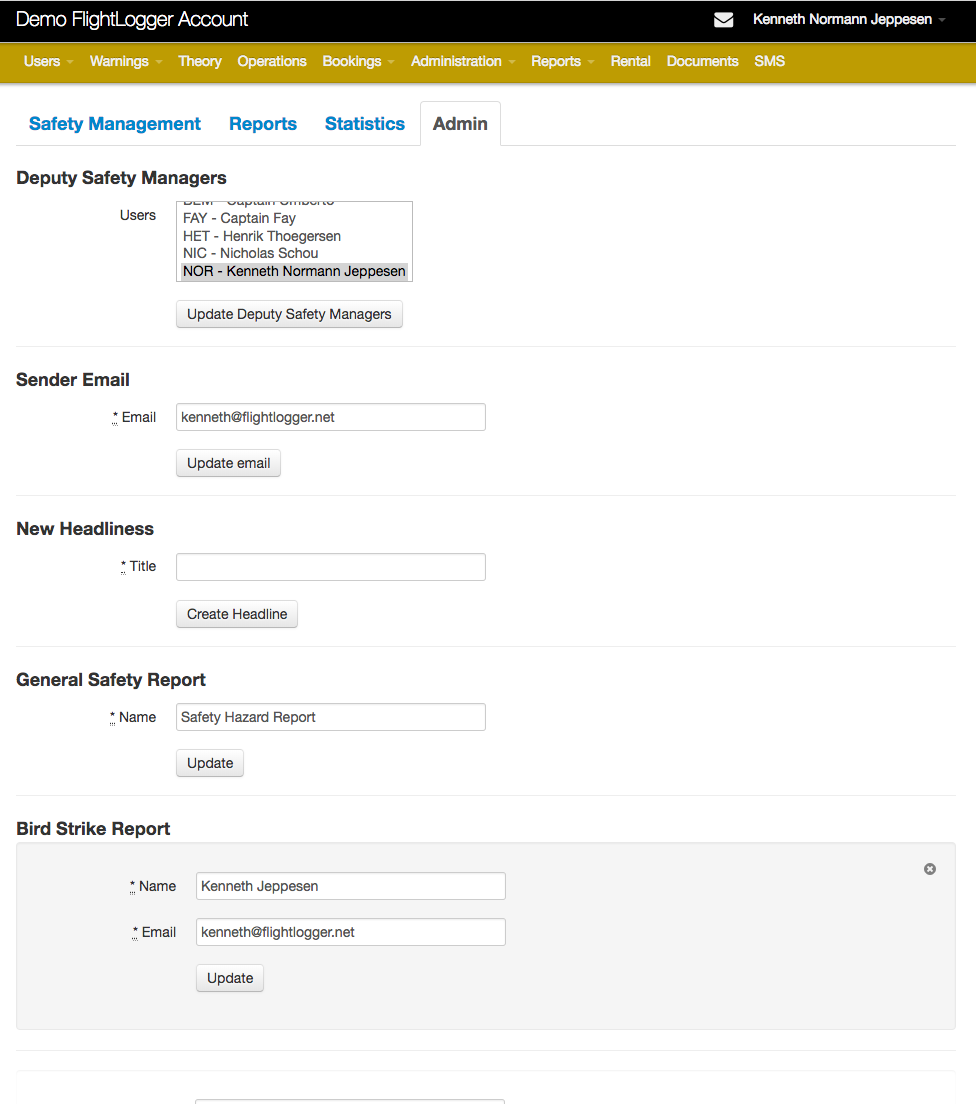 Cropping of profile picture
To ensure a more standardized profile picture a cropping functionality has been developed for both the individual profile picture and the generic profile picture upload. The individual is found via each individual user profile while the generic profile picture is found under Administration->Account settings->Profile picture.
The cropping will follow the international passport picture standard of width * Height = 35 mm * 45 mm.
We advise all administrators to take a look at the current pictures uploaded after this update as some pictures might have changed slightly to fit the new standards.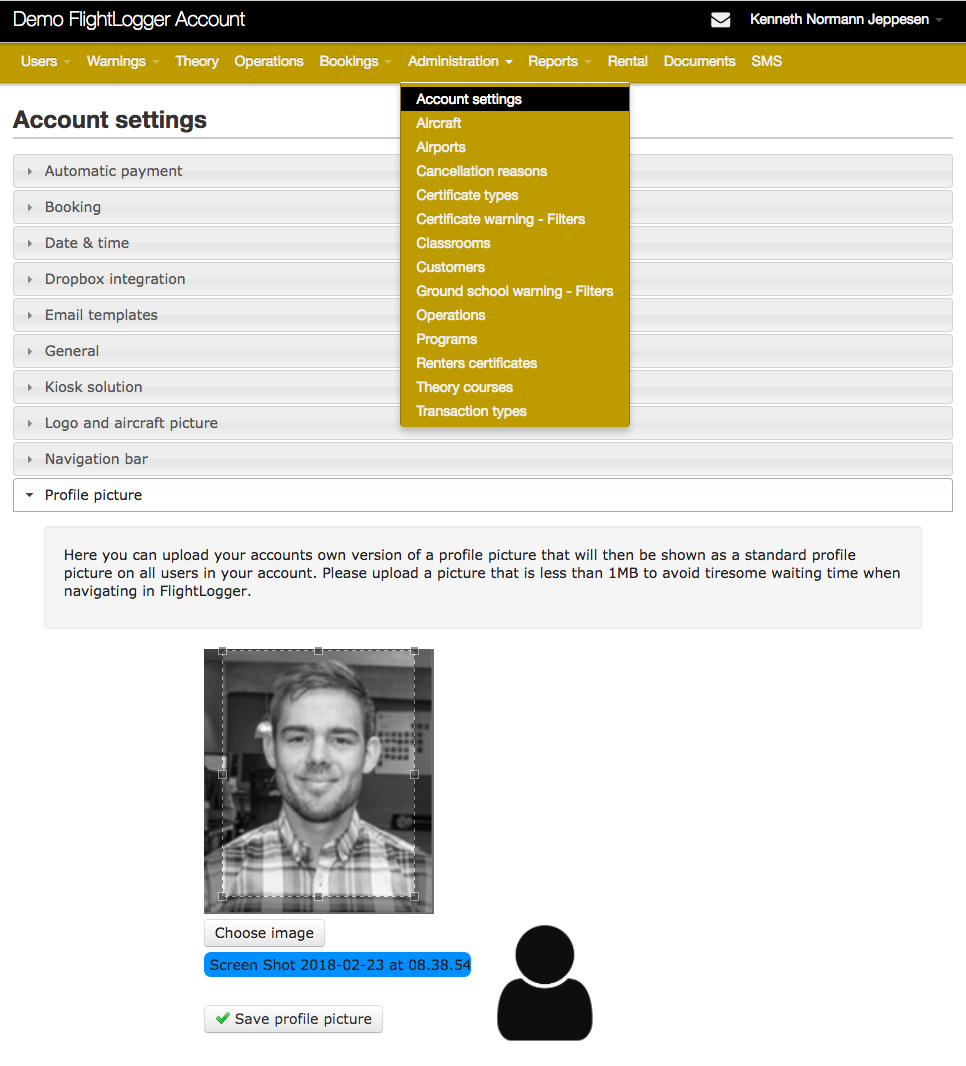 Other changes in this update
Together with these new features, FlightLogger has also included more than 20 smaller changes/fixes/improvements.
Each of these relates to occurrences in "edge cases" and will not be described further.
The FlightLogger Team would like to thank all customers for using FlightLogger and for your continues great feedback!