On Tuesday the 2nd of January at 07:00 AM UTC FlightLogger will add its first update in 2018 with various improvements and new features!
This update is the second step toward FlightLoggers new improved maintenance area.
The update includes among other things improvements related to aircraft management, reporting, user management and new features for scheduling.
Read about each improvement and new feature below.
Aircraft profile
Included in this update is a new aircraft profile accessible by clicking the callsign of an aircraft in the current maintenance overview.
The aircraft profile includes among other things an aircraft picture uploader, document attachment, booking overview and reporting.
In the next (and final) maintenance update, customisable maintenance requirements will be addable via the aircraft profile.
This, in order to trigger the customers, preferred maintenance warnings.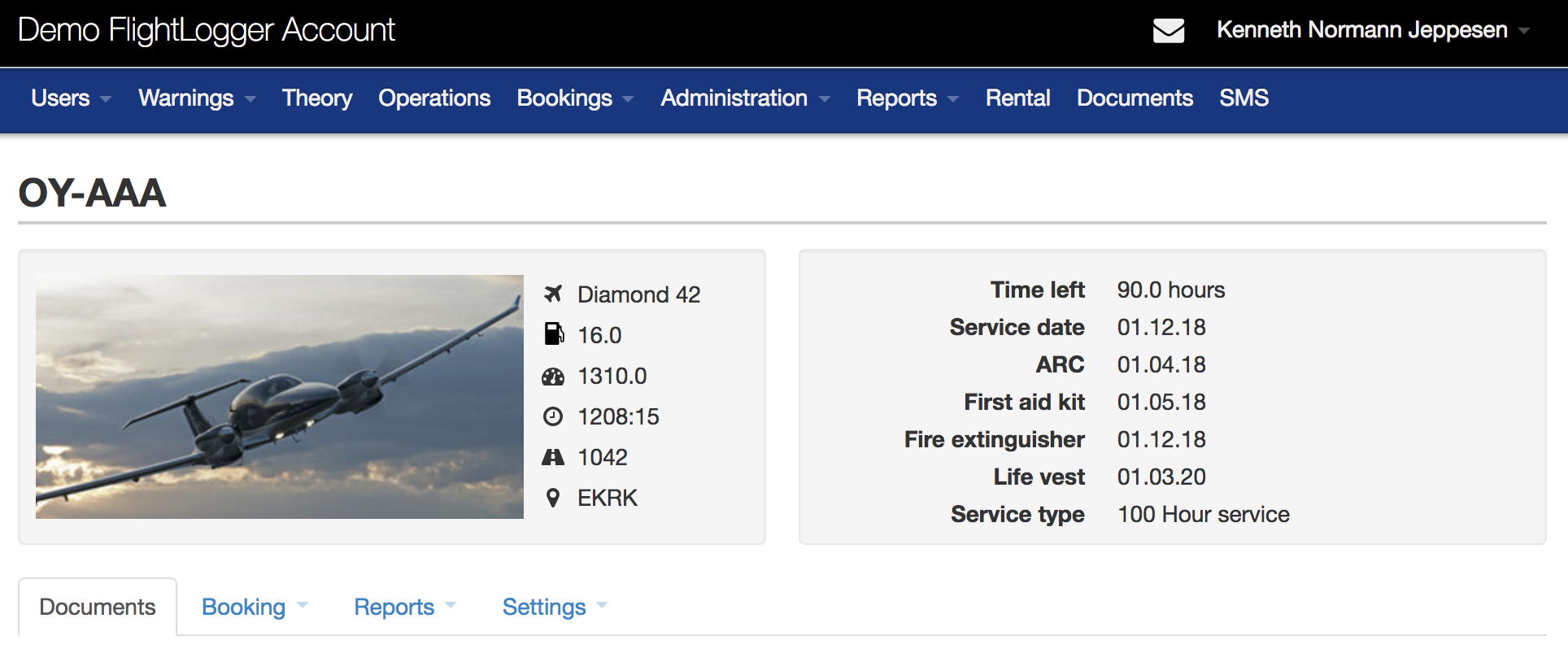 New user type – Staff
Another part of the new maintenance area is the introduction of a new user type – Staff.
Staff is designed to be used for employees which are not flying and not administrators – like bookers/schedulers, maintenance staff etc.
The new staff user has the ability to hold "additional roles" like Booking administrator, Rental administrator etc.
In the next maintenance update, a new "additional role" – Maintenance administrator – will be added.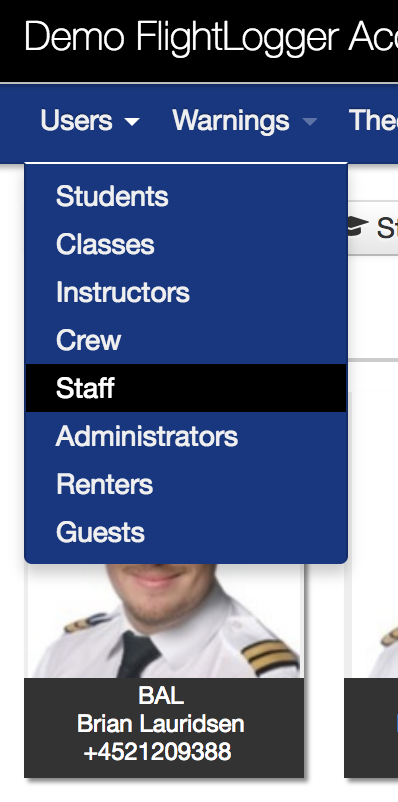 User search
Customers have asked for an easier way to find a specific user in FlightLogger.
With this update, FlightLogger is ready to release the first version of a new user search functionality.
From any user overview, a new "magnifying glass-icon" is available for administrators.
This allows for a user search using call sign, first name, last name, address etc.
All users with a relation to the searched word will be found and icons will indicate the type of user.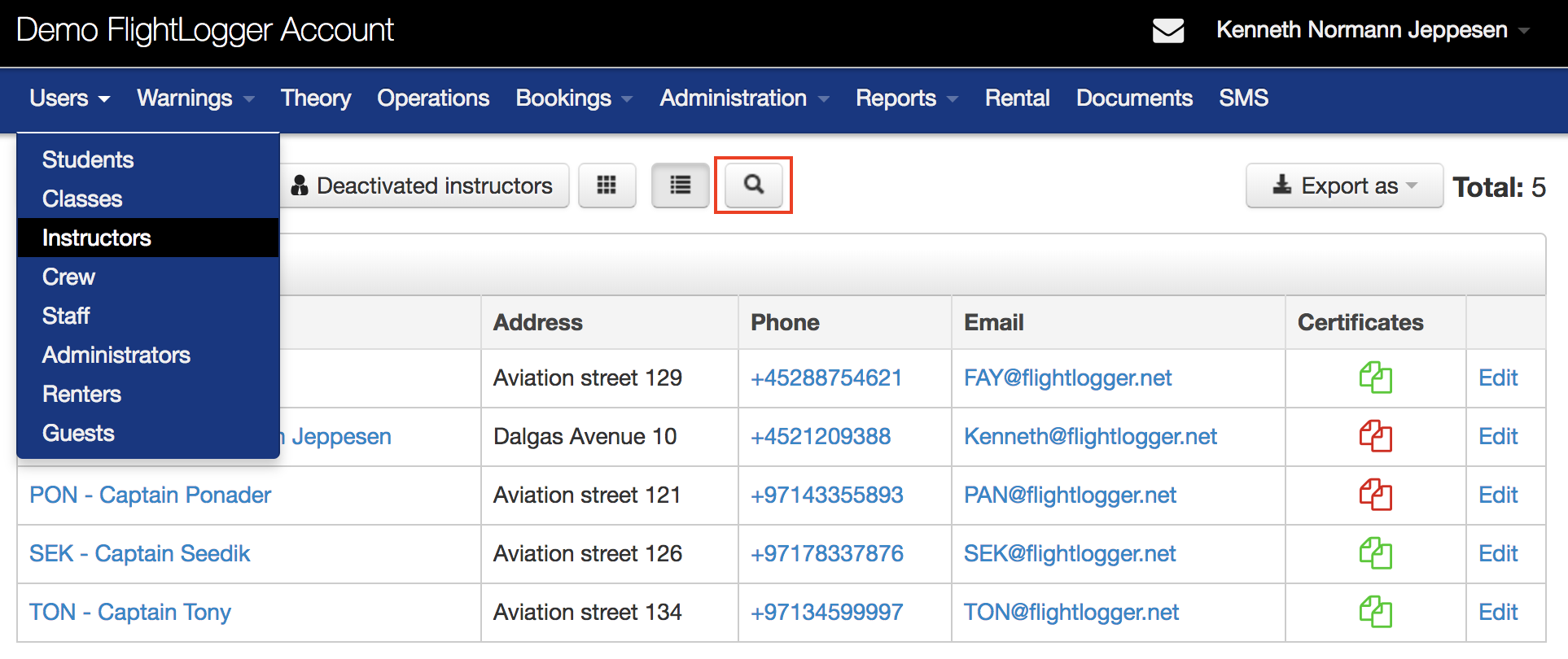 4 new booking types
Customers have asked for an easier way to schedule the following theory registrations in FlightLogger:
Progress test
Theory Release
Exam
Type questionnaire
With this update, FlightLogger is adding all of the above as new booking types.
Hence these can now be booked and registered by following the standard FlightLogger workflow:
Schedule -> Register -> Reports and statistics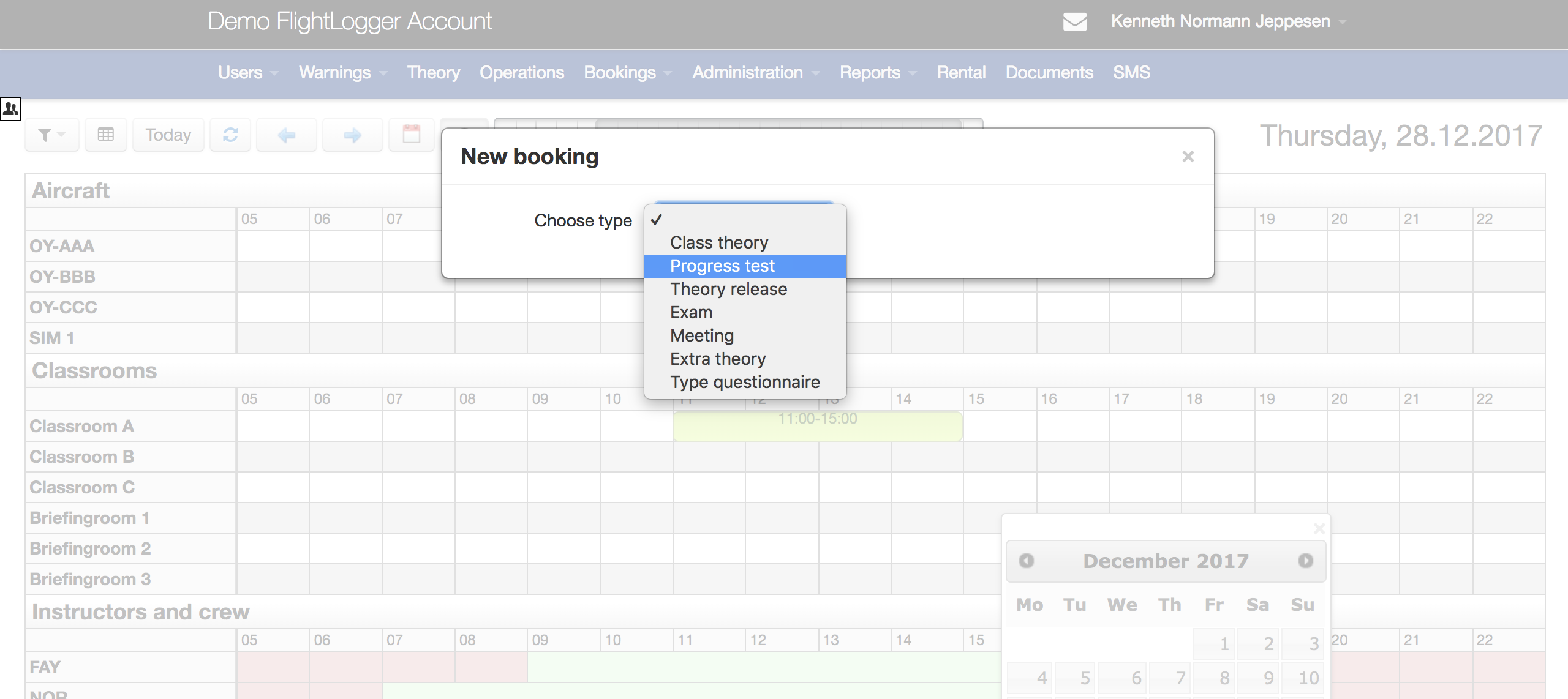 Cancellation report
Customers have asked for an easier way to get an overview of all cancellations for a specific period of time.
With this update, FlightLogger is adding one more report to all administrators -> Cancellation report.
The cancellation report can be found under Admninistration->Cancellation report and reveals cancellations for all booking types:
Single student
Multi student
Rental
Operation
Class theory
Progress test
Theory Release
Exams
Extra theory
Type questionnaire
Note that cancellations can still be tracked via the individual resource (aircraft/classroom) and user (crew/instructor/student/renter)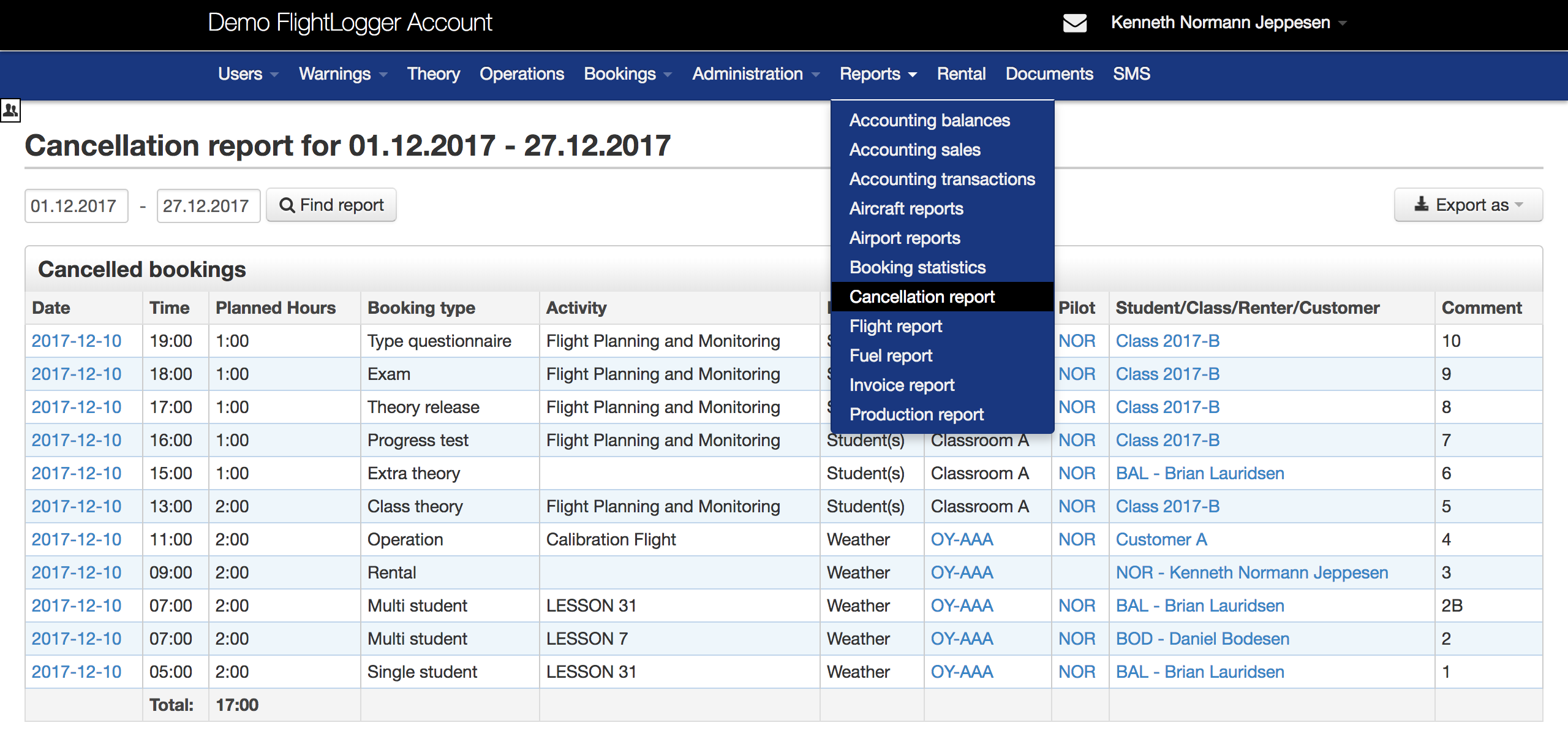 Other changes in this update
Together with these new features, FlightLogger has also included more than 30 smaller changes/fixes/improvements.
Each of these relates to occurrences in "edge cases" and will not be described further.
The FlightLogger Team would like to thank all customers for using FlightLogger and for your continues great feedback!