On Wednesday the 4th of October at 06:00 AM UTC FlightLogger will add yet another great update with various improvements.
This update includes, among other things, additional account settings in order to give the customer further options, when it comes to fitting FlightLogger to the preferred setup. Other improvements in this update, are related to overall performance optimisation. This to make sure FlightLogger continues to be both a fast and stable software for all users around the world.

New account setting area -> User settings
Administrators will find a new account setting area called "User settings" by going to Administration->Account settings.
User settings summons up all the different settings related to user rights in FlightLogger. From controlling which user types can approve own certificates, to enable/disable students right to "edit user" or "contact instructors" during the approval process.
A new setting in this area is the ability to select who will receive CMM messages being sent from the message center.
Another new account setting in this area allows for enabling/disabling crew and instructors rights to add/edit/delete wall post on the front page.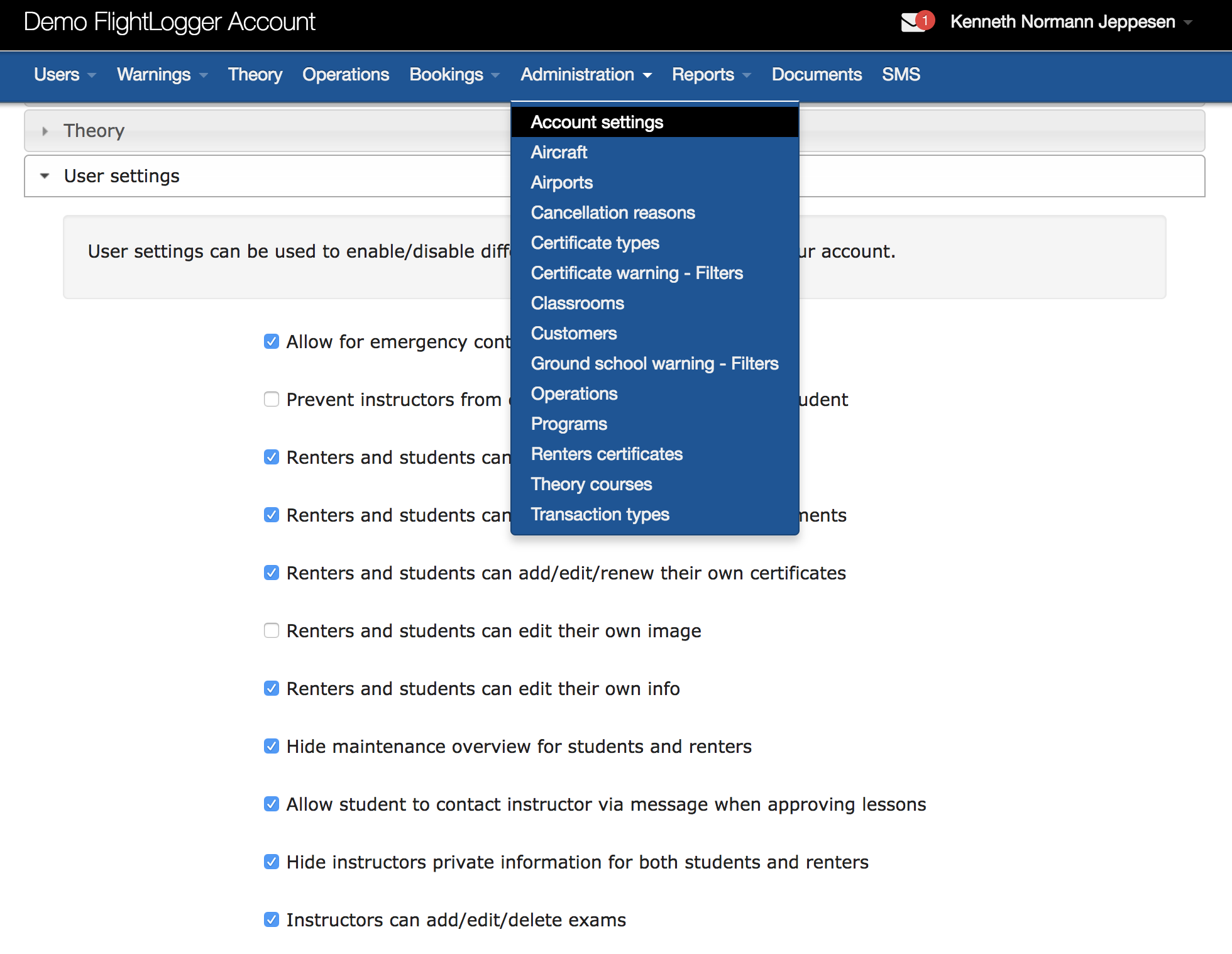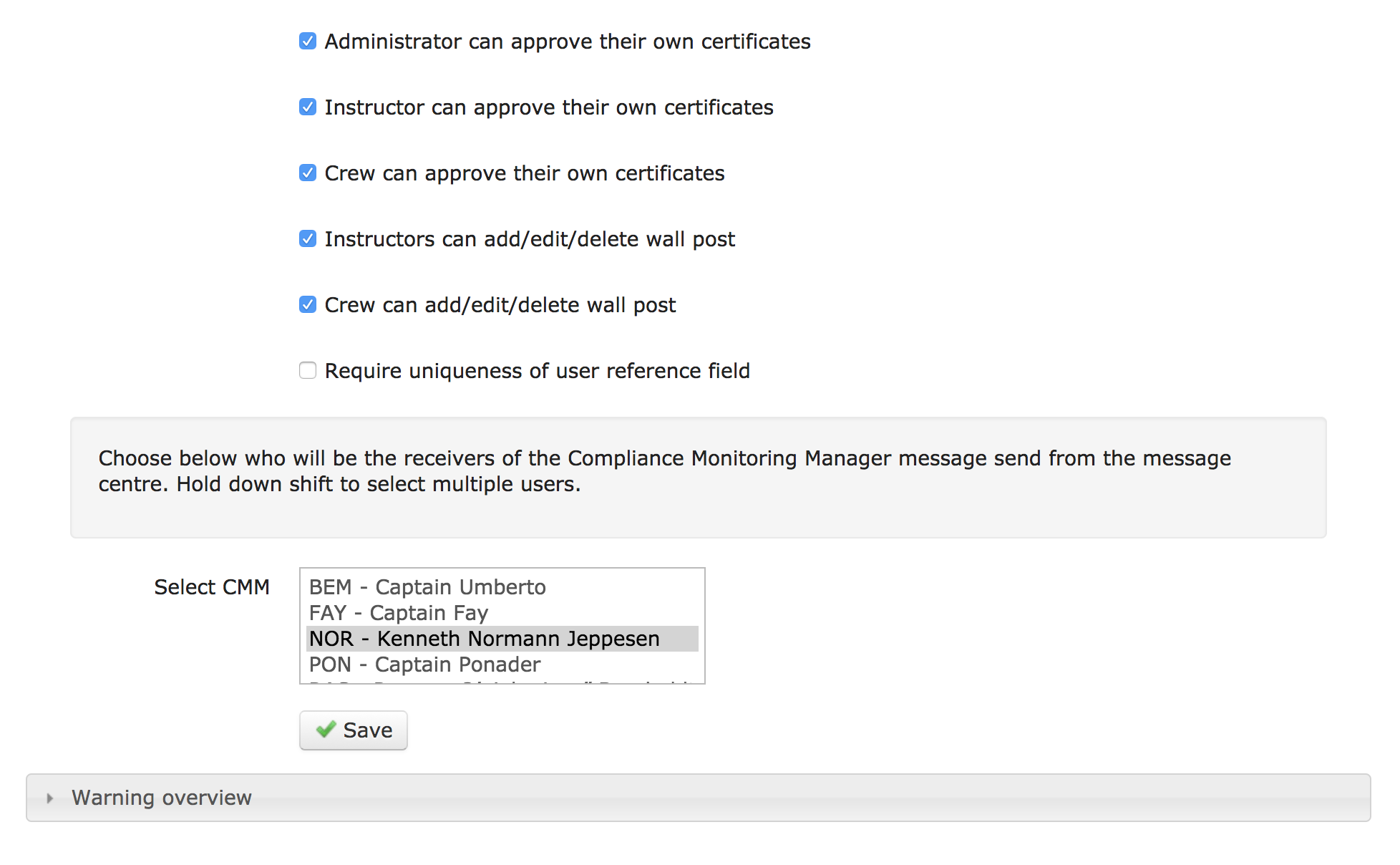 New account setting area -> Safety Management System (SMS)
All customers using the FlightLogger SMS module will find a new account setting area called Safety Management System (SMS)
The first account setting in this area gives the ability to choose the accounts Safety Manager.
The Safety Manager is still able to select multiple "Deputy safety managers" under the Admin area inside the SMS module.
If you want to learn more about the integrated Safety Management System in FlightLogger then please contact [email protected]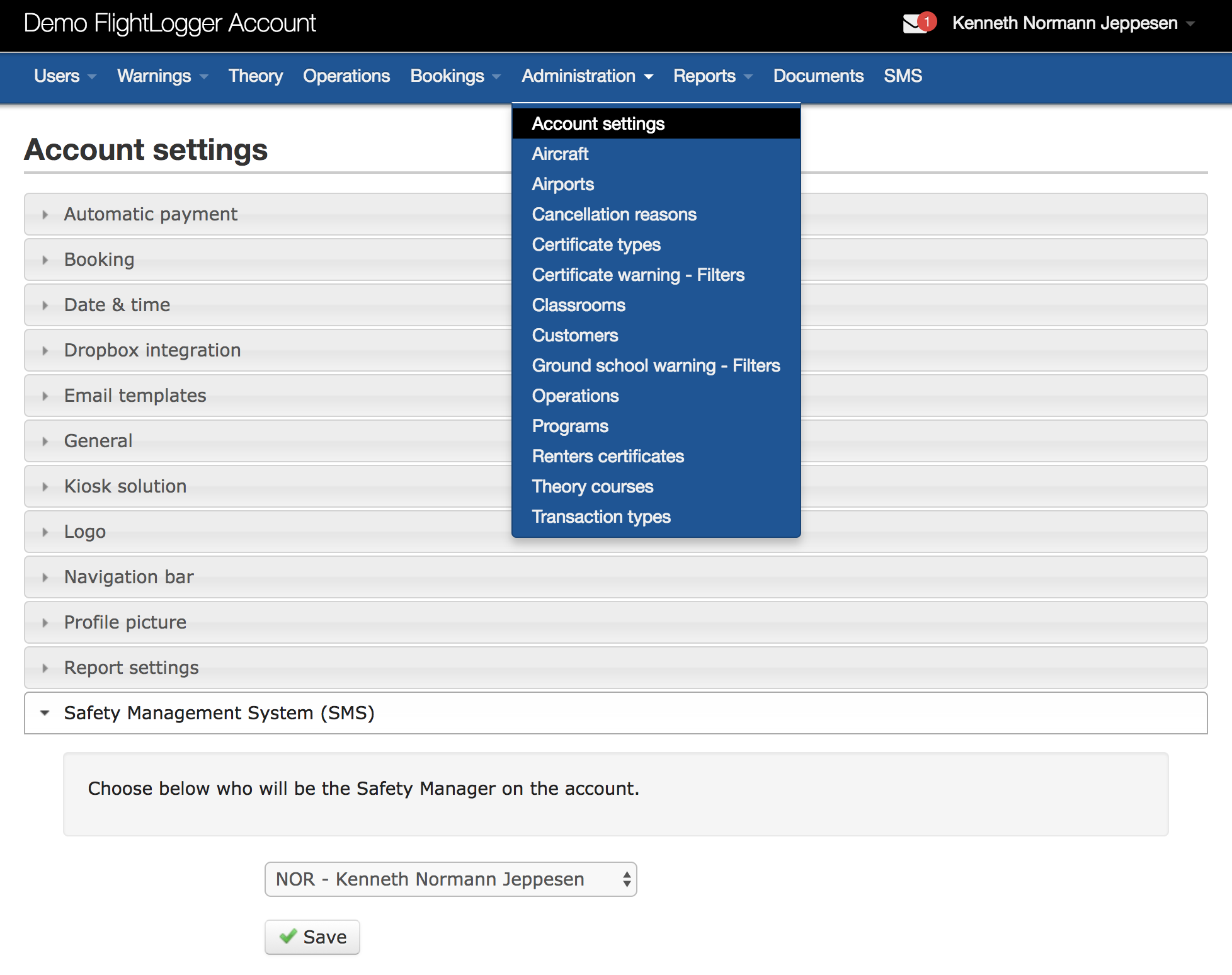 New account settings in the account setting area "Booking"
Adminitration->Account settings->Booking is the area to control different account settings relating to the booking page.
A new account setting in this area gives the ability to auto-insert a checkmark in the "notify via email checkmark" used during the setup of bookings.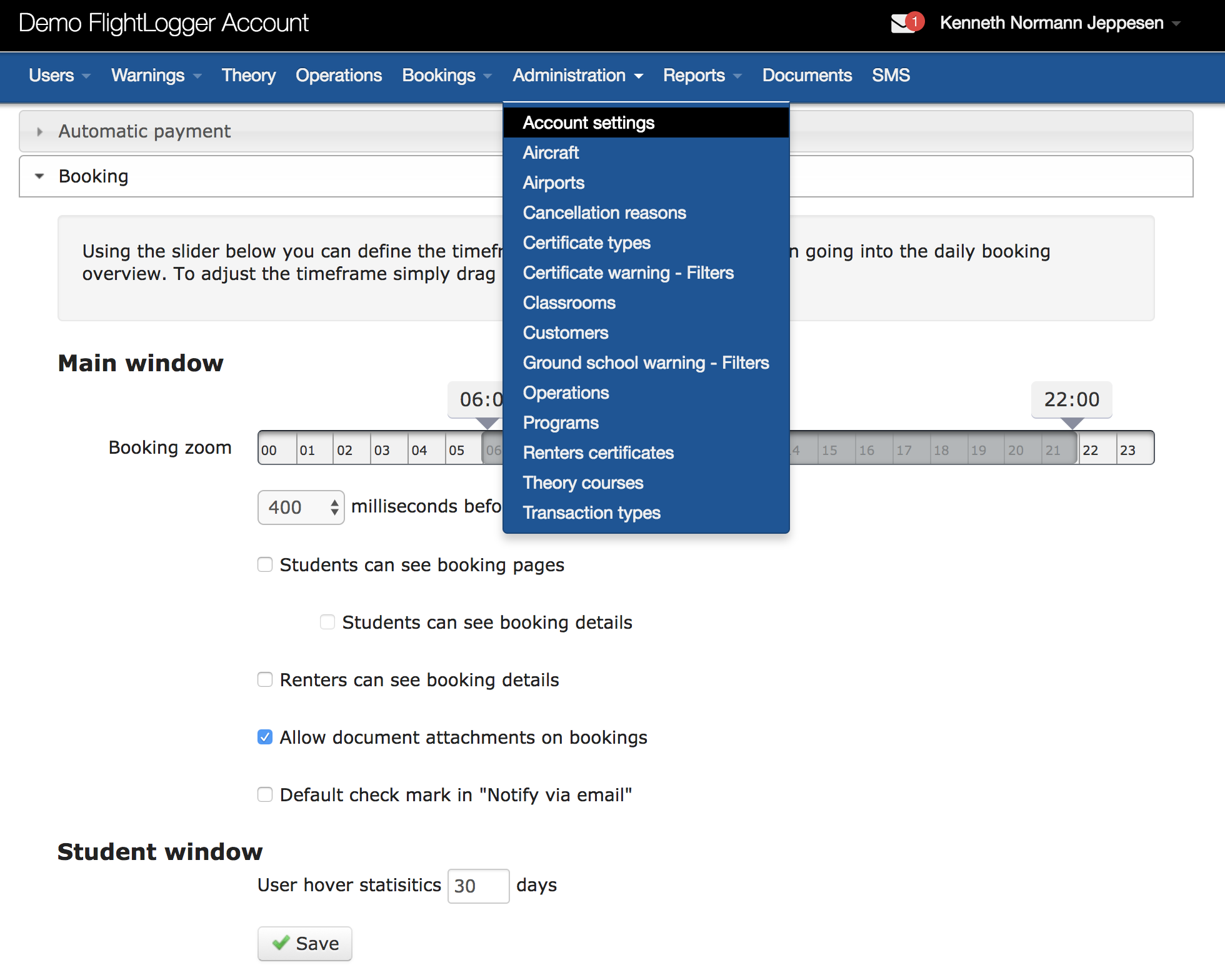 Other changes in this update
As mentioned, this update includes also improvements related to the overall performance of FlightLogger.
This is a constant focus for the FlightLogger development team to ensure stability and high responsiveness as we move forward. These improvements relate to the more "geeky" area of FlightLogger and will not be described further.
Once again the FlightLogger Team would like to thank all customers for using FlightLogger and for your continues great feedback!