On Monday the 14th of August at 06:00 AM UTC FlightLogger will add yet another great update with various improvements.

New lesson dropdown
Both single student and multi student bookings now include a lesson dropdown.
If a blue calendar icon is shown to the left of the lesson in the dropdown the lesson is already booked.
The lesson dropdown will make it easy for the booker to allocate and edit the lesson chosen for the booking. This will help guide the student and instructor in regards to what lesson to prepare before the flight.
Blue links has been added which can be seen to the right of both the user and the lesson. These links works as a quick access to the profile of the user and the lesson. Useful when checking why the certificate icon is red or maybe to have a review of the selected lesson.
Note that all lessons can still be dragged in from the "student window".
Simply click the icon to the left of the "Today" button. This will open the student window from which lessons can be dragged into the booking page.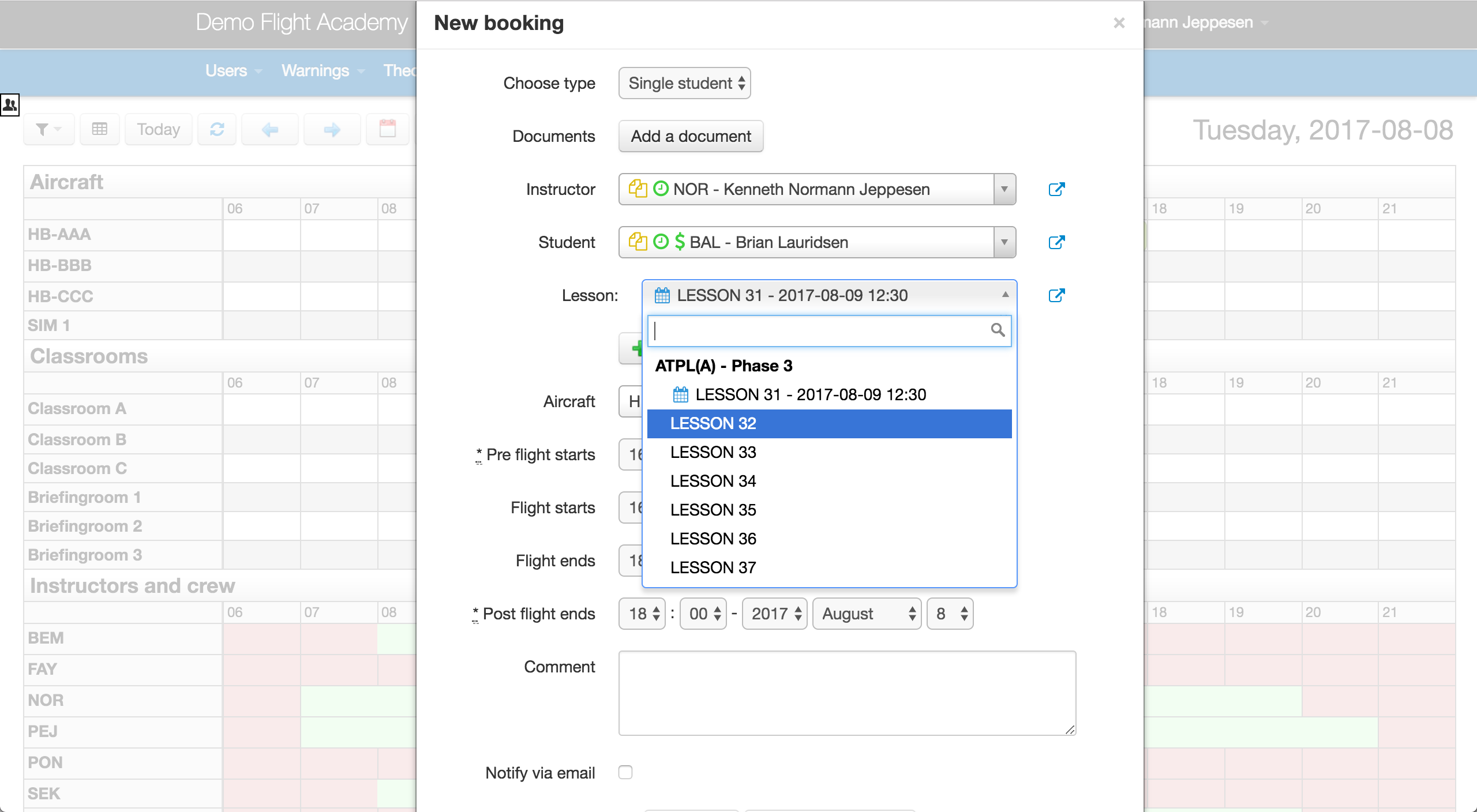 Position of Custom lesson
After many great customer inputs we have improved the positioning of custom lesson!
When adding a custom lesson users will now be able to position the custom lesson using the new position dropdown. FlightLogger will automatically preselect the dropdown to the last flown lesson but user can customise accordingly.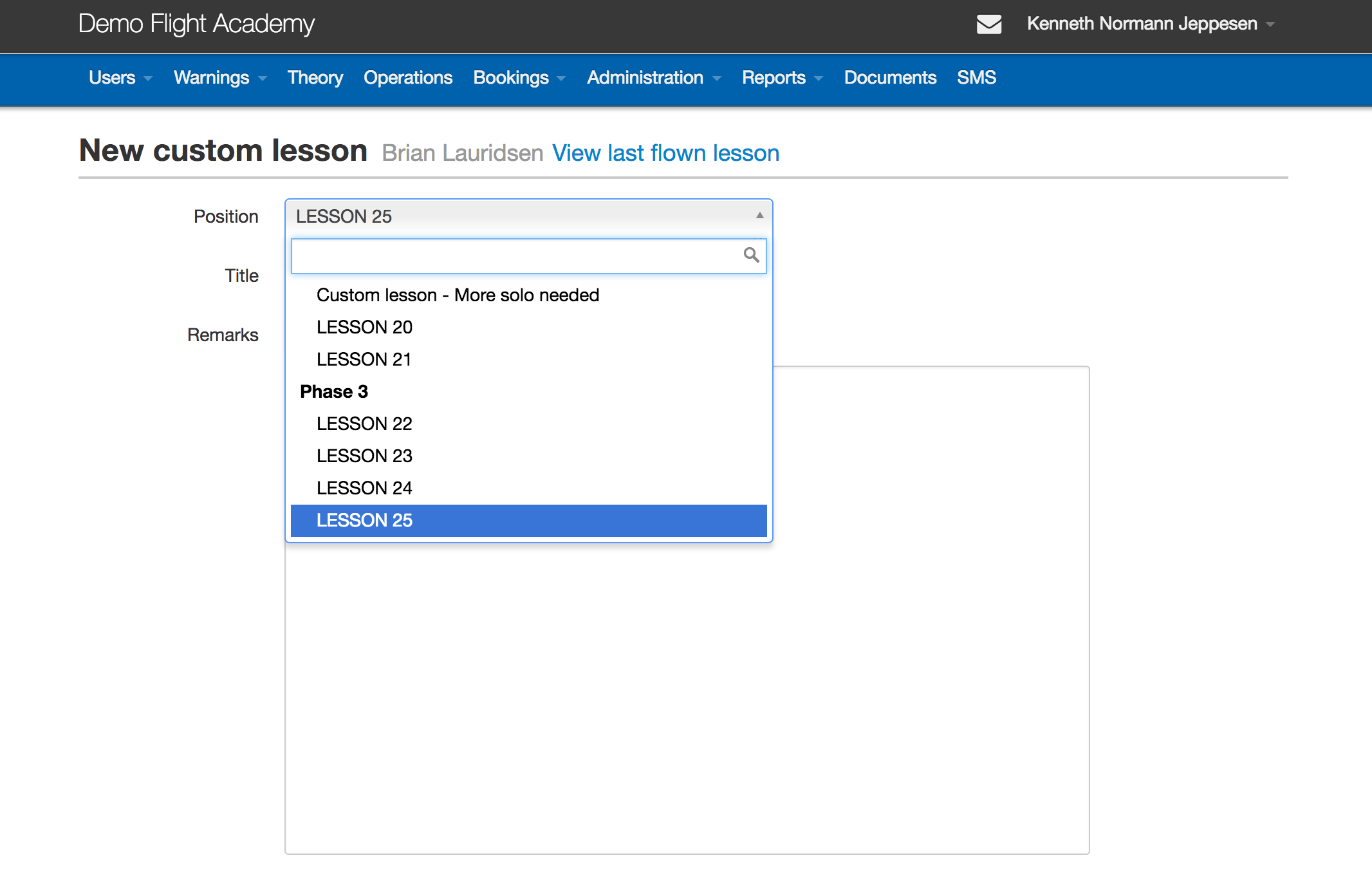 Mobile responsiveness (first version)
Our tracking shows that more users are login in from mobile devises.
Especially the front page which shows the users booking, certificate warnings and wall posts are popular.
This update makes the front page more mobile friendly as the first step towards mobile responsiveness.
Any user logging in from a mobile devise will now see a new improved design of the front page.
Should any user want to go back to "full website" then simply klick the user icon and select "Full website".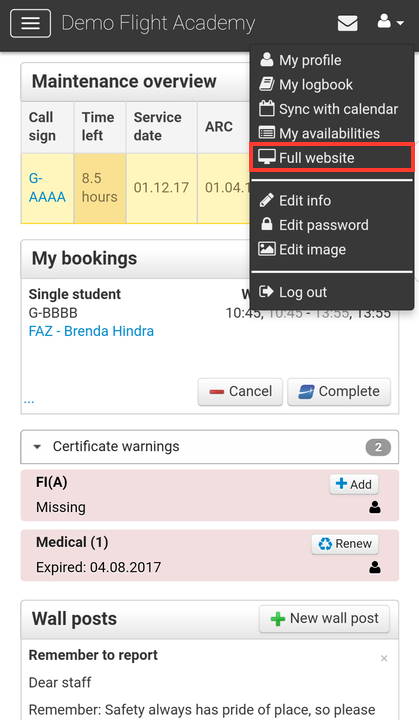 Pre and post flight times on bookings
All booking views now represent both the preflight start/end times and the flight start/end times.
Normal text represent when the users should meet and shaded when the aircraft is booked to/from.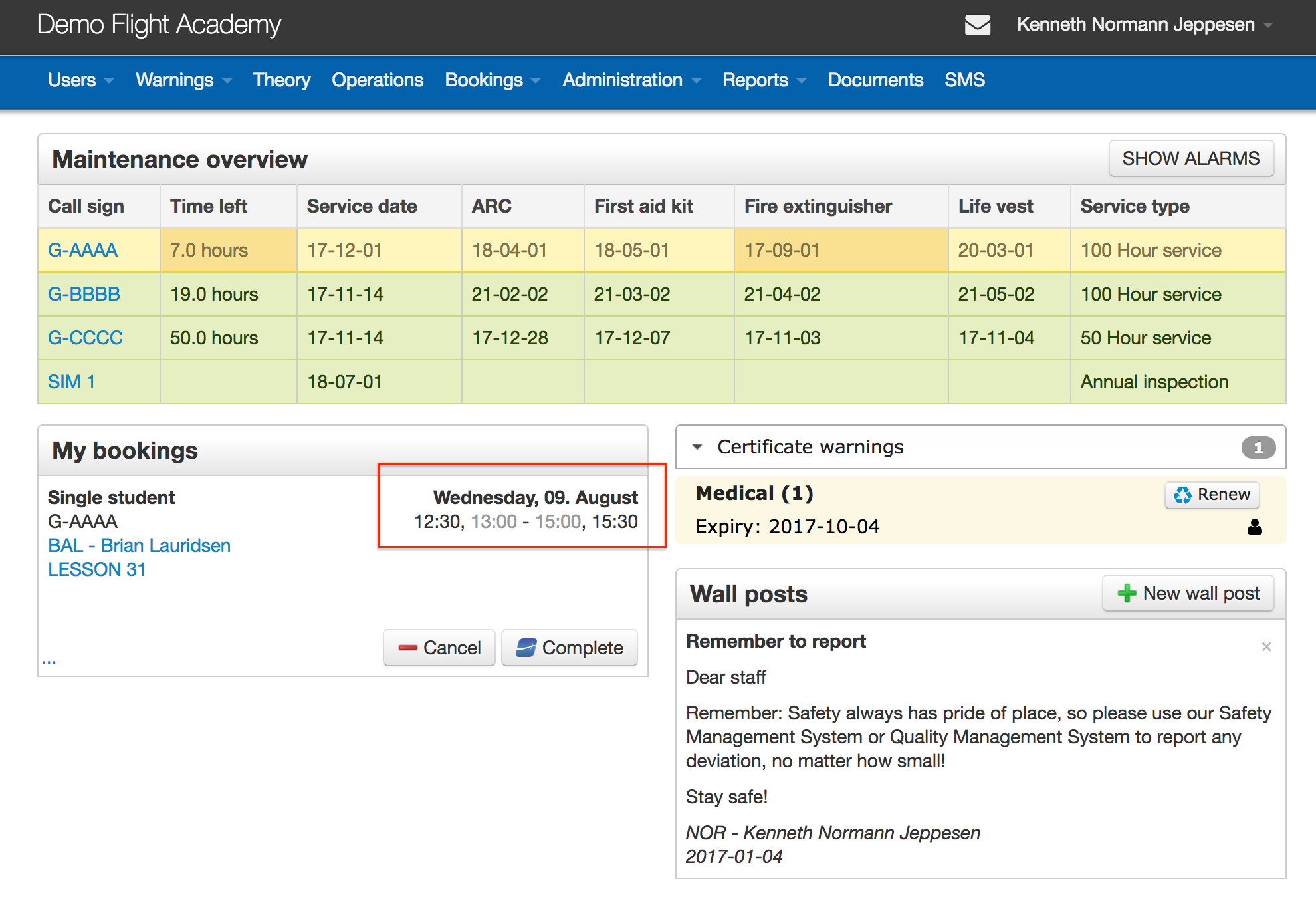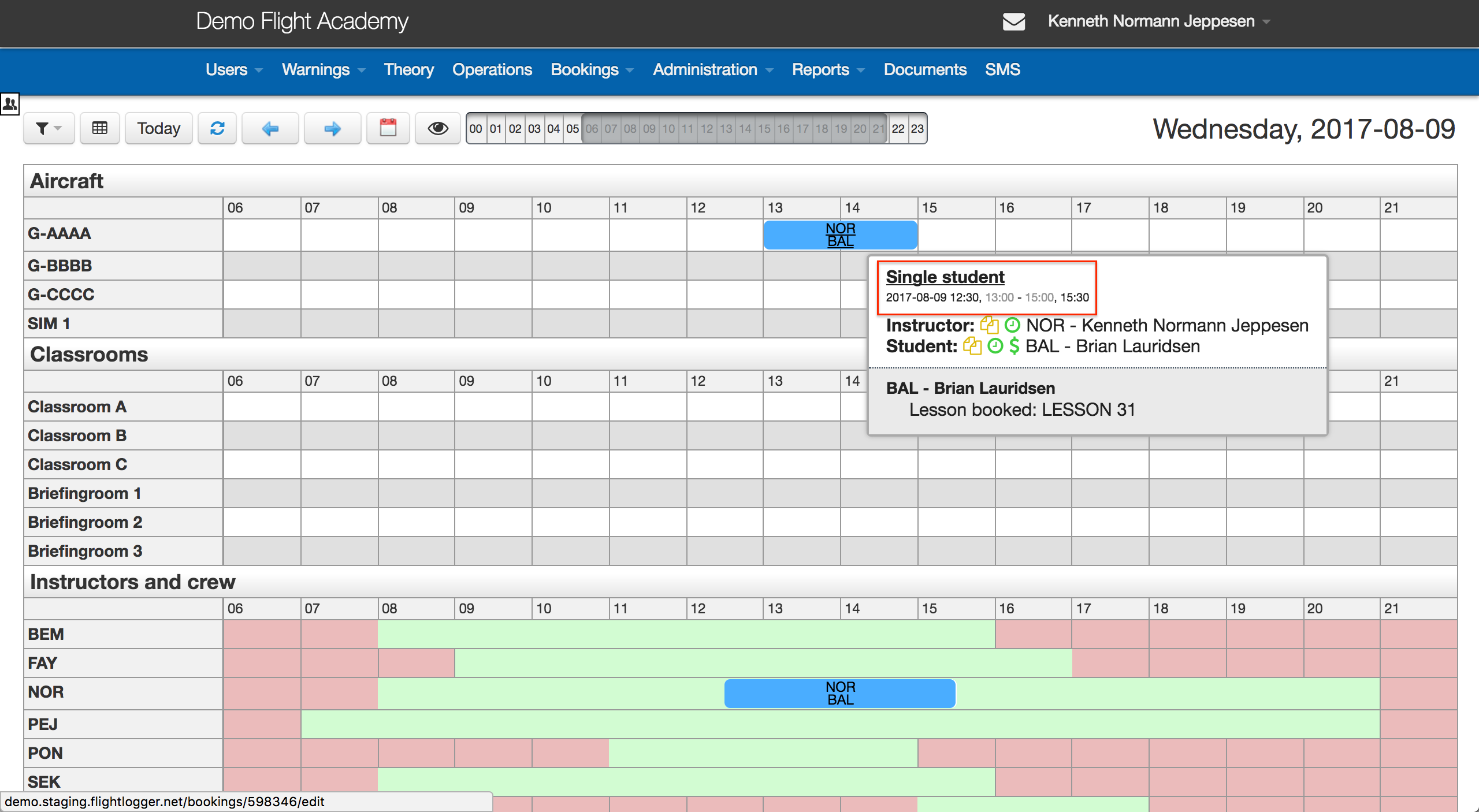 Other changes in this update
Together with these new features, FlightLogger has also included more than 20 smaller changes/fixes/improvements. Each of these relates to occurrences in "edge cases" and will not be described further.
FlightLogger keeps looking after the complete solution as it moves forward 🙂