On Wednesday the 22nd of February at 06:00 AM UTC FlightLogger has yet another great feature added.
Ground school warnings are already today used in FlightLogger. They appear on the frontpage for all users and on the user profile page.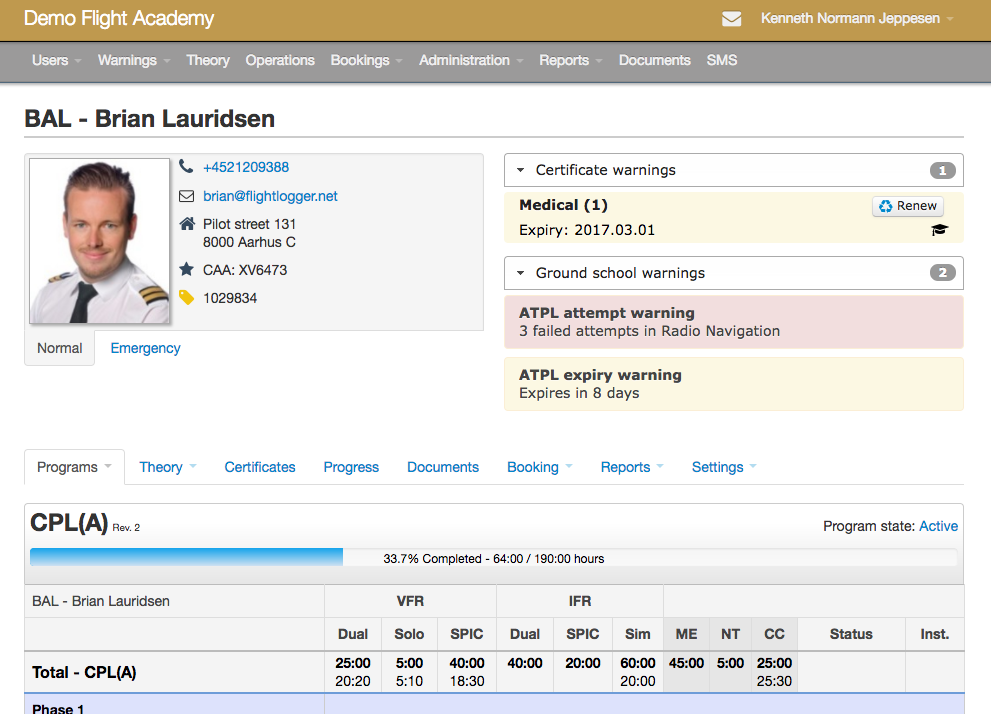 FlightLogger has now expanded the ground school warning solution to also have a new menu entry – similar to "Certificate warning" – under the "Warnings" menu.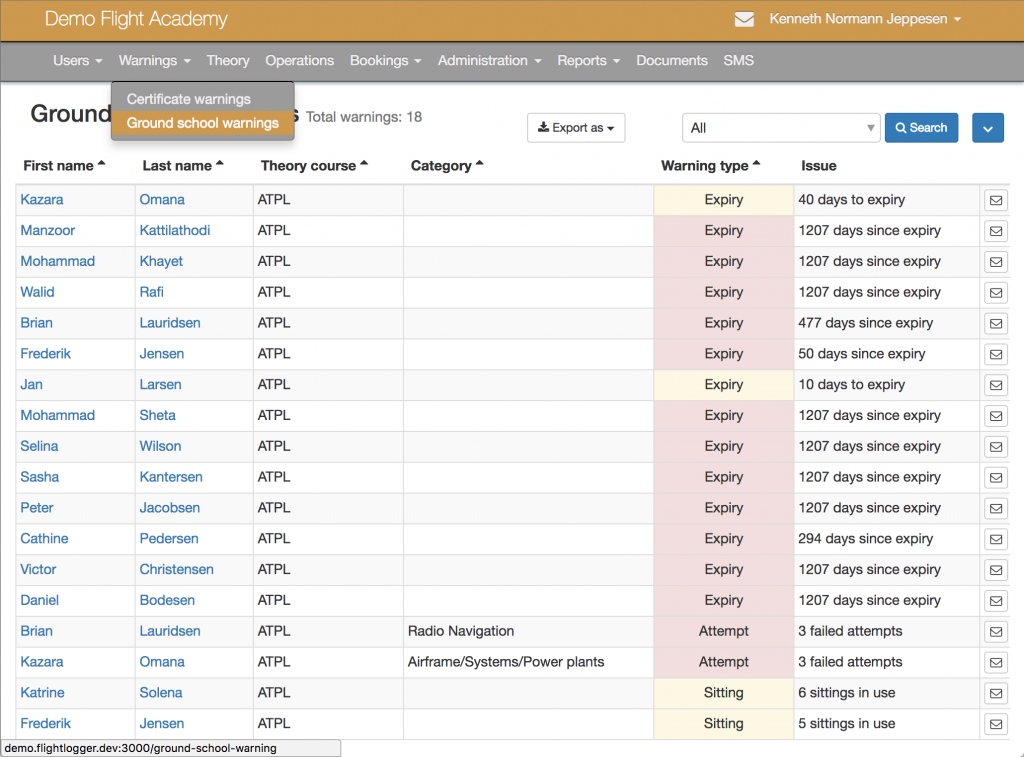 Instead of having to look at the individual users front-page to monitor warnings – well you now have a complete "to-do-list".
FlightLogger has created some standard filters, that you might find handy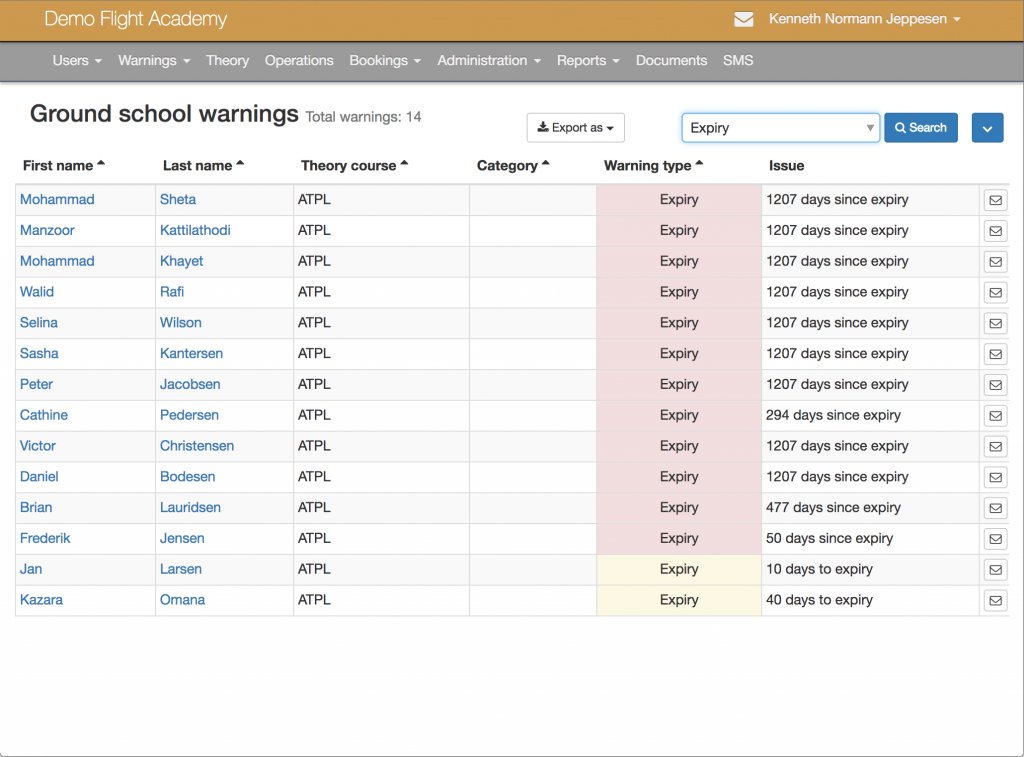 The users can simply select these filters from the account wide "Common" list: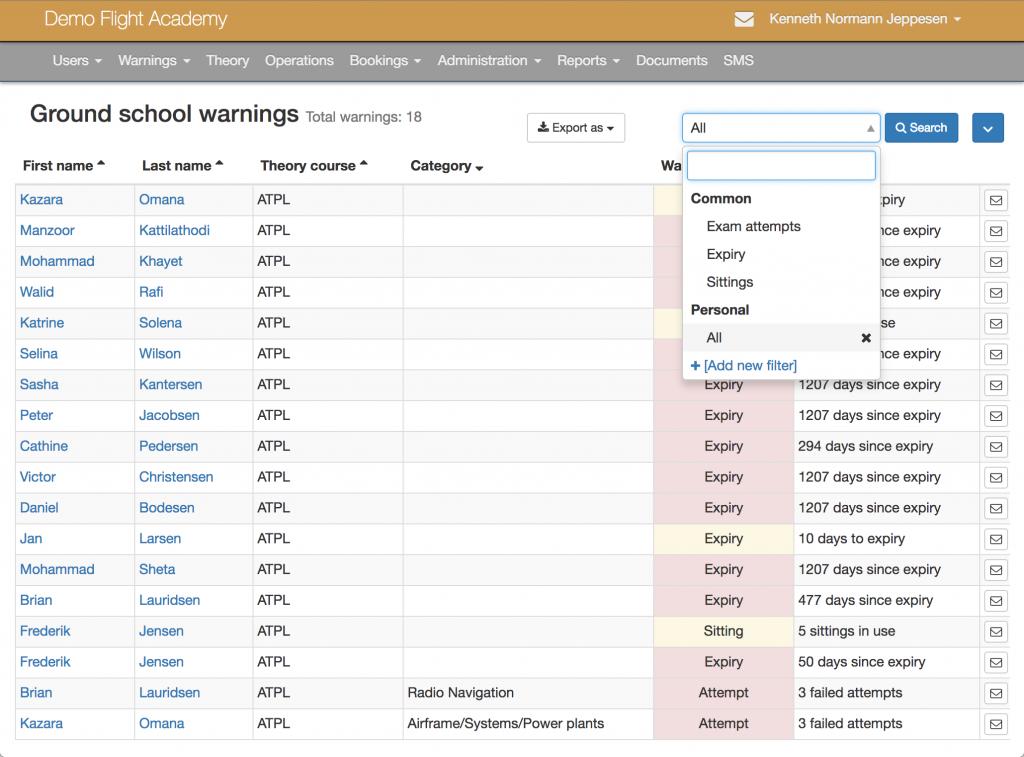 Customers are able to setup their own filters under the new Administration -> Ground school warning – Filters. The filters created in this menu are shared with all users.
But FlightLogger has even taken this one step further. Each user can also create his/her personal filters. Try using the "+ [Add new filter]" and open the blue dropdown box to the right of the "Search button". Here you are able to combine the settings, that have been made available, and make more specific – or general – filters for your own usage.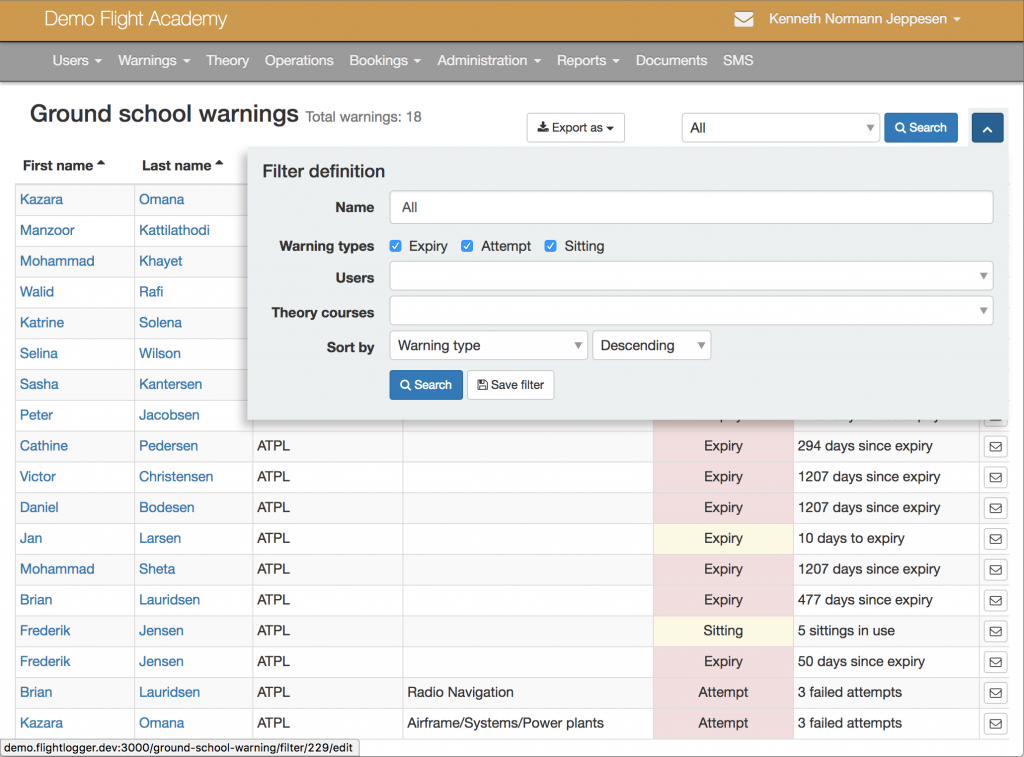 The 3 ground school warnings, that FlightLogger support, can be defined on theory courses under "Administration" -> "Theory courses".
Choose edit on the course and the "Ground school requirements" can be added.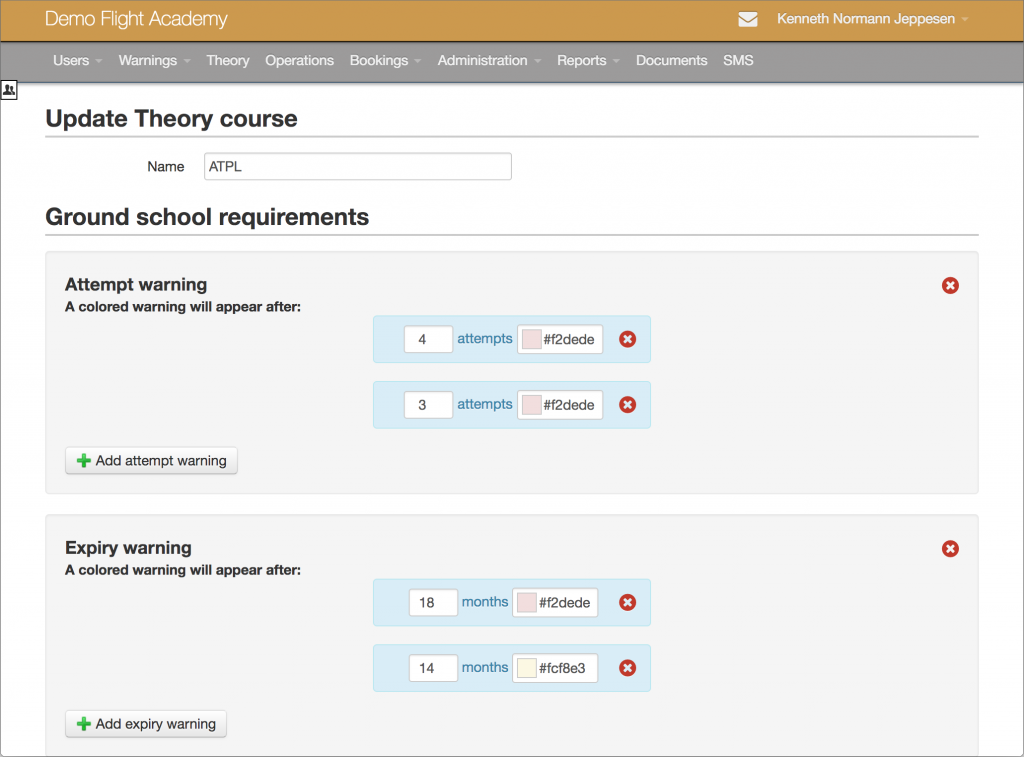 The right solution
FlightLogger has tried to make this new feature really flexible. Everything is defined by the customer.
Common filters can be used in the kiosk solution
FlightLogger has – based on customer input – also made sure, that the defined common filters can be viewed on a kiosk solution. The links are available together with the rest of the kiosk links under the Administration -> Account settings -> Kiosk solution.
Other changes in this update
Together with this new feature, FlightLogger has also included more than 13 smaller changes/fixes/improvements. Each of these relates to occurrences in "edge cases" and will not be described further.
Just remember: FlightLogger keeps looking after the complete solution as it moves forward 🙂