On Wednesday the 18th of January at 06:00 AM UTC FlightLogger has added yet another great feature.
Two known facts from the everyday work with aviation training is:
1: Students often learn just as much by watching other students fly as they do by flying themselves
2: High-quality aviation training comes from standardization, making the CFI jump into the back seat once in a while
To make management of these two scenarios easier for our customers, FlightLogger brings you the new Observer functionality!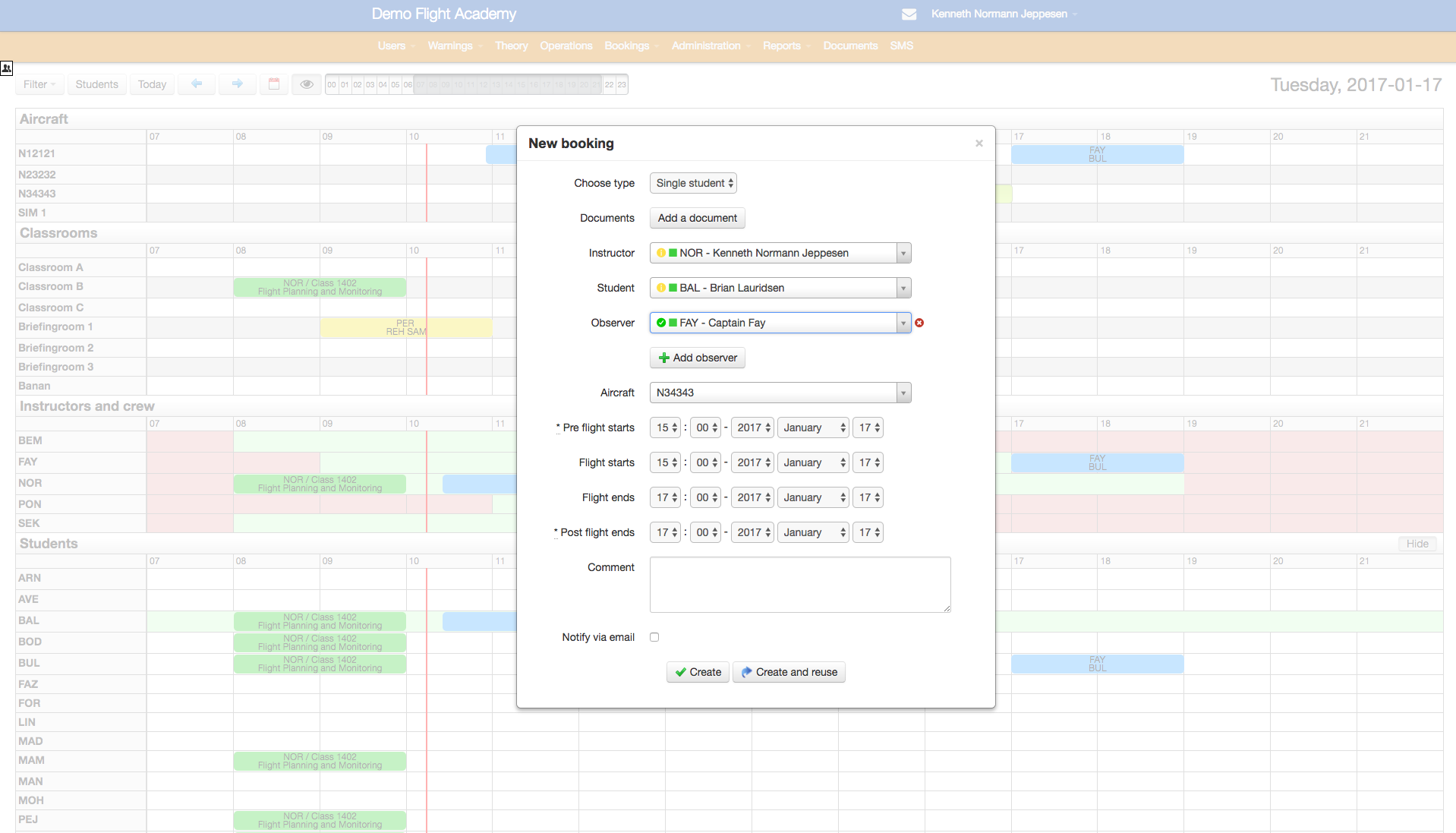 Instead of having to do multiple bookings or other workarounds the booker can now easily add one or multiple observers to any school flight (Single-student or Multi-student).
The observer can be any active user on the FlightLogger account. Just like all other users attached to a booking, the chosen observer(s) will be able to see his/her bookings both via email, the booking overview, the frontpage, the kiosk solution and/or using FlightLoggers automatic calendar synchronisation!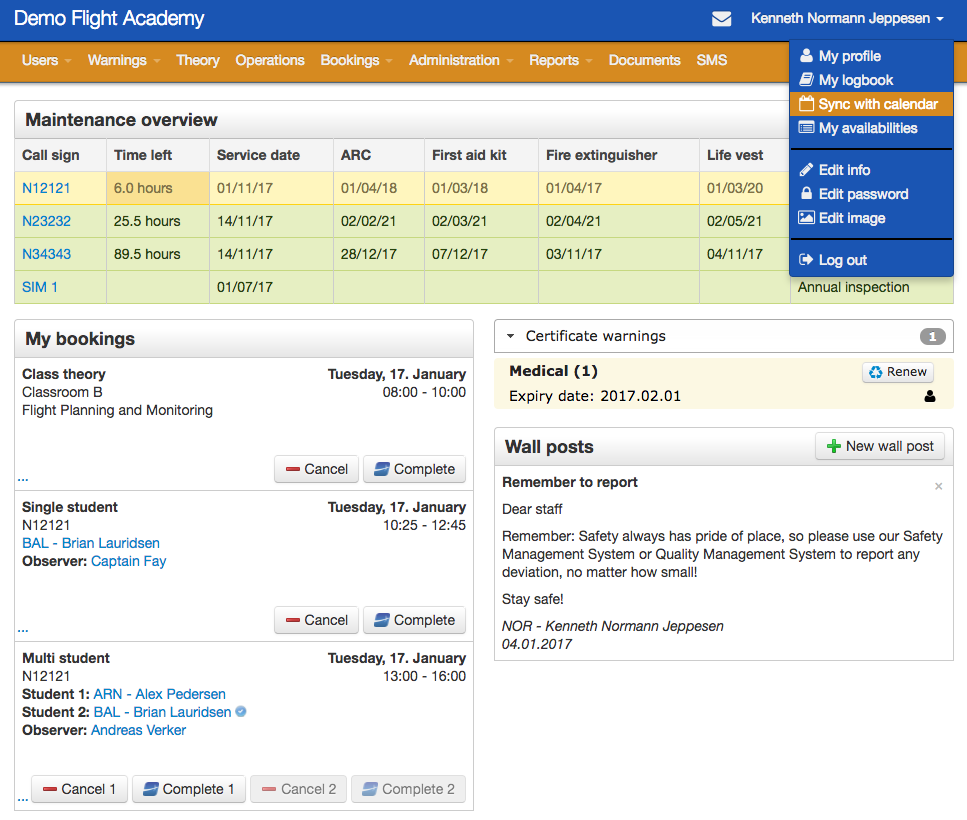 Redesign of the students theory area
A new improved design has been added to the student theory area for better overview and tracking. The new design brings more standardization to all of the students theory related data like Class theory, Progress test, Theory release, Exam etc. For the Class theory overview links have been added to ease the navigation in FlightLogger.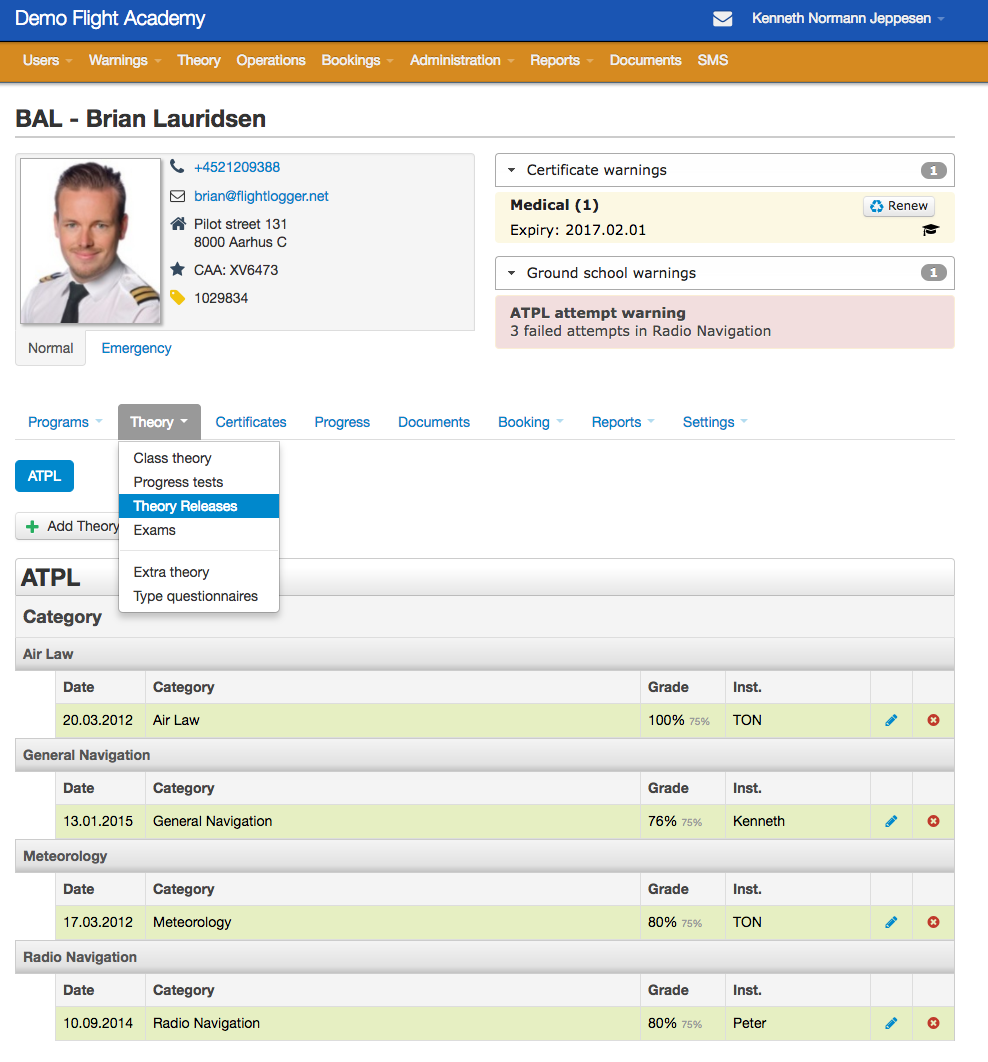 Redesign of the main theory area
The area "Theory" found in the main top bar has also gone through a complete redesign. This area keeps track of all Class theory missing completion (open bookings) and all Class theory completed (completed). More columns have been added including total bars to give a better overview. As with all FlightLogger reports the data is exportable in PDF, XML and CSV format.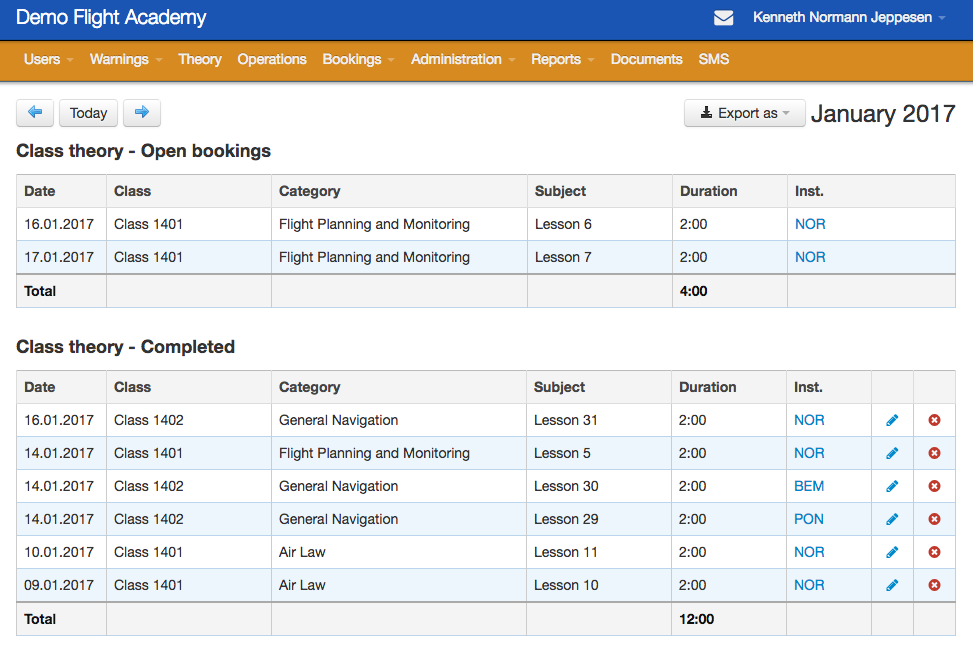 Redesign of the invoice reports (income & expenses)
Finally, FlightLoggers income and expenses reports has also gone through a redesign. Icons have been added and columns have been standardised to ease the overview for the administrator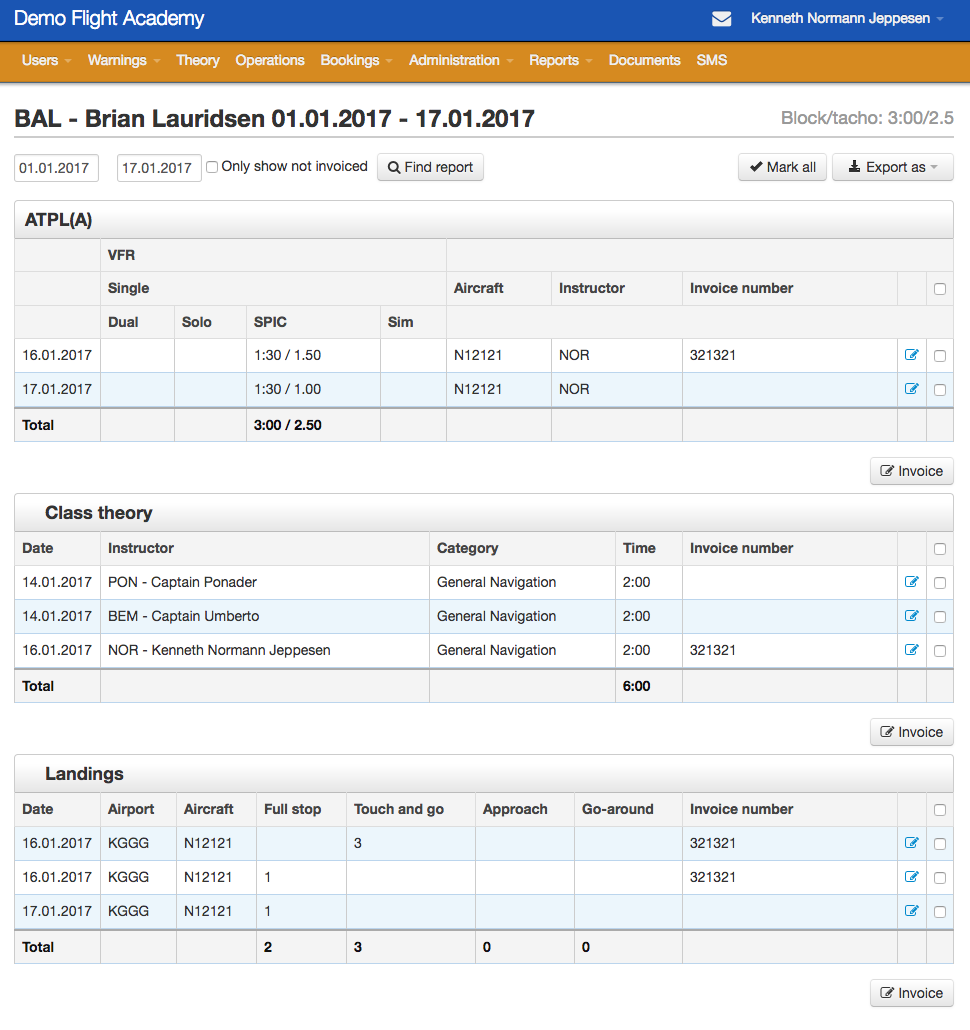 Other changes in this update
Together with this new feature, FlightLogger has also included more than 40 smaller changes/fixes/improvements. Each of these relates to occurrences in "edge cases" and will not be described further.
Just remember: FlightLogger keeps looking after the complete solution as it moves forward 🙂