User profiles in FlightLogger will after the update on Thursday 7th of Juli at 05:15 AM UTC include an improved class theory overview.
The new overview makes it really easy to monitor students attendances.
Users will find the updated overview under the user profile, when they select "Theory -> Class theory".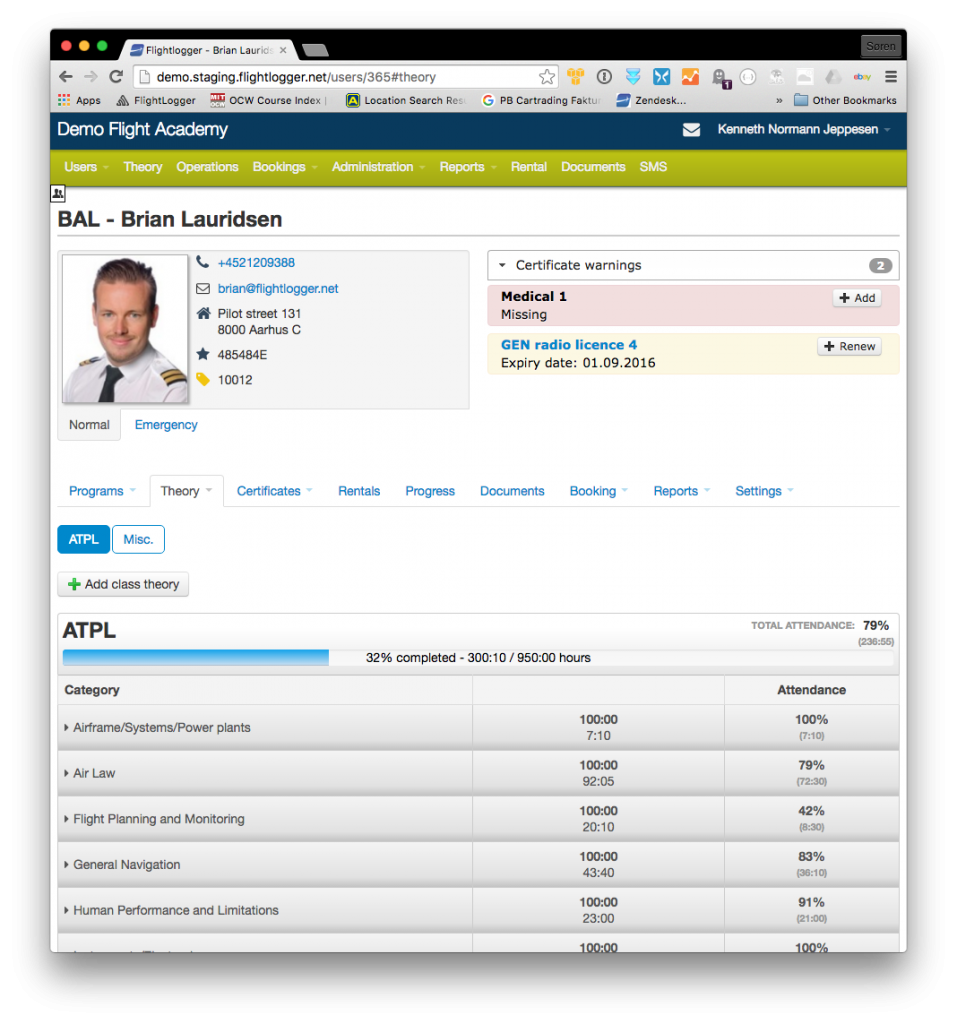 It is now possible to scroll down and have a complete overview for each program.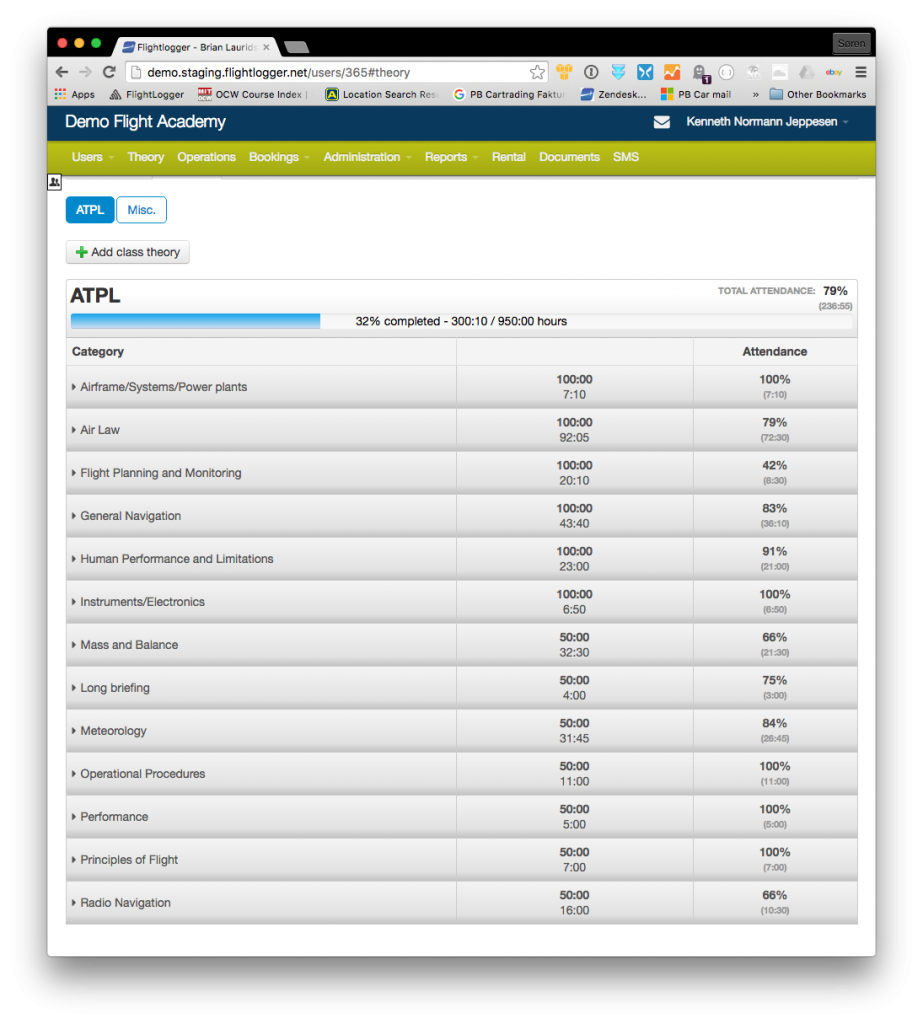 And naturally – as indicated by the arrows – it is possible to expand a Category by clicking anywhere on a line in order to see the details.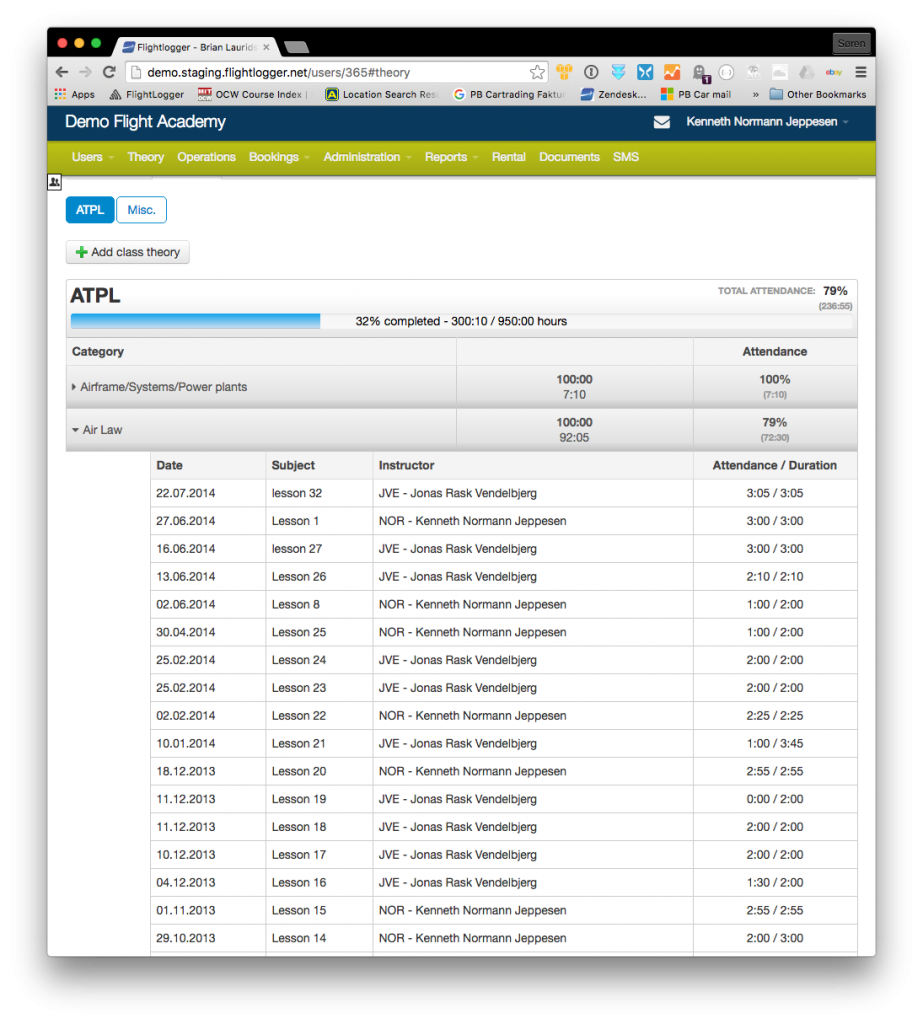 ---
Additional improvements
FlightLogger keeps updating "under the hood" and there is also 3 smaller improvements included in this update.