After the update on Wednesday 15th of June at 05:15 AM UTC FlightLogger will include 2 new major improvements:
1) Customize cancellation reasons
It will now be possible to customize cancellation reasons in each of the following areas:
School flight
Operation
Rental
Class theory
Extra theory
Below is a video that explains this new feature in more details:
---
2) Pass limits
Until now FlightLogger has been using a pass limit of 75%. The pass limit resultet in fixed colors of pink and green for the progress test, theory releases and exams.
With this release you can now customize these settings. You will be able to find the settings under Administration -> Account settings -> Theory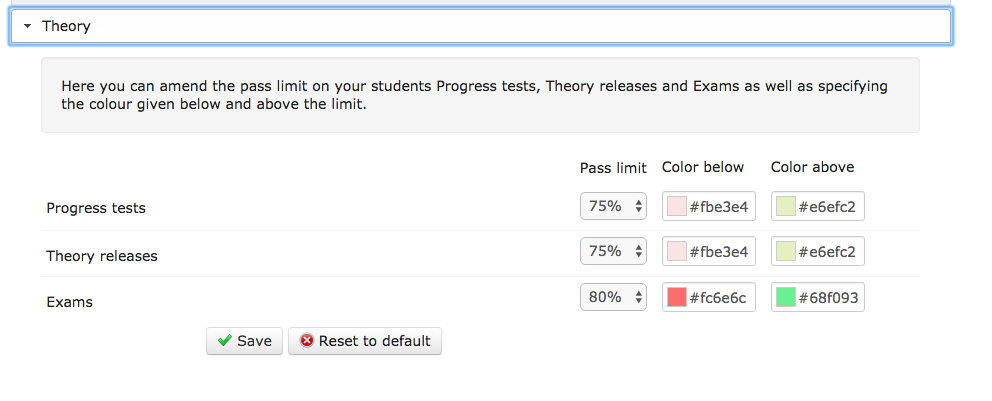 Below is a video explaining this new feature:
---
Flight Report – Explained
In the last release we introduced the new Flight Report solution.
To help our customers we have created a dedicated place on our website where you can read about the solution which allows you to create really advanced flight reports.
Included is also a sample spreadsheet that allows you to try reports like:
Aircraft hours produced
Flight Instructor productivity
Student productivity
Read about the use of Flight Report here: Services -> Customer specific reports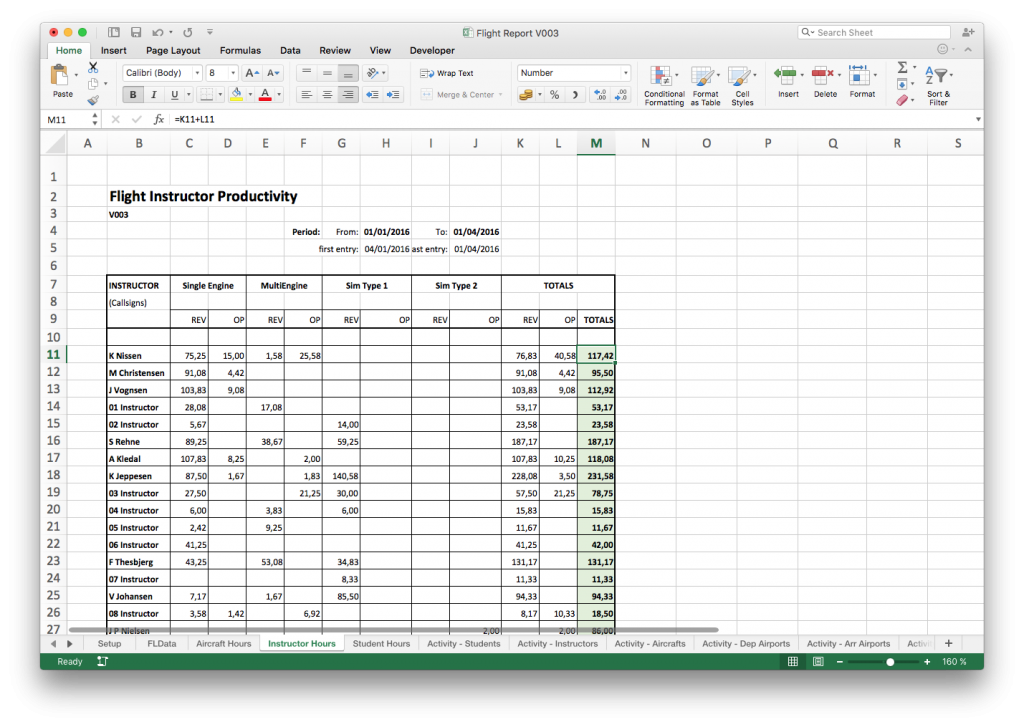 ---
Additional improvements
Included in this release is also 27 other issues.
FlightLogger continues to improve the product "under the hood" 🙂